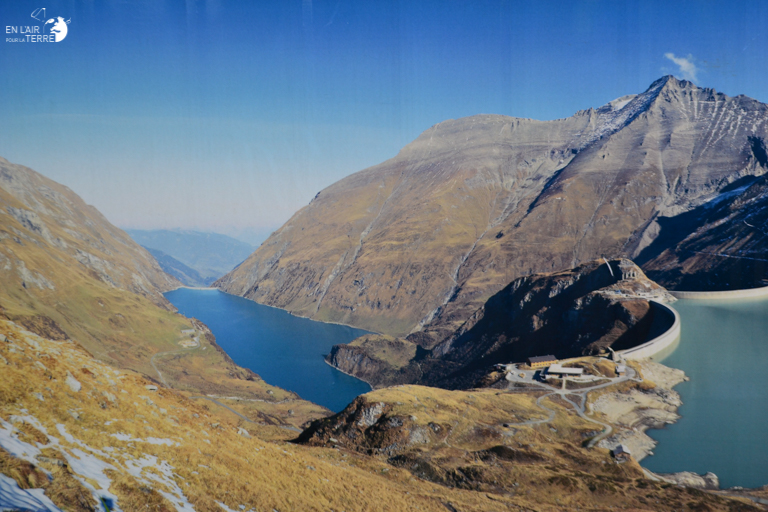 Kaprun dam seen from the top weather
Good to tell the truth this photo don't come from us but a sign that we photograph because the view that we had did not at all the same with rain, but this is to show how this place is without a doubt amazing weather.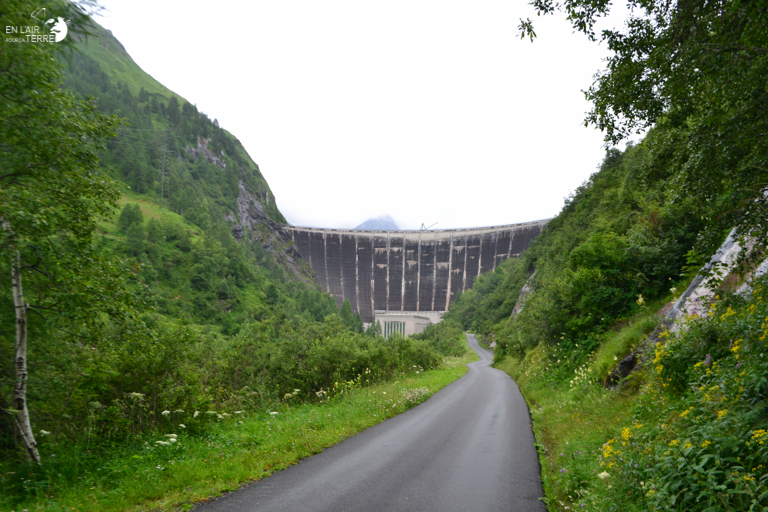 Kaprun dam seen from the bottom
With the rain that fell continuously we hesitated to walk. The problem is that they themselves saw bad spend the day in the Partner. So we went by the tourist office who did not offer domestic business that fit into our budget. So it's with a stroke of luck that we found this beautiful hike to mount at the foot of the dam of Kaprun, as in Austria, the indications on the hiking trails are quite hidden. So, we got out of the buses that take tourists to the top of the mountain and offers views of the Lakes, the dam and Zell am See as the first photo. Up there, the bus company officials we still sought to discourage us by explaining to us that there are at least 12 km walk to reach the dam. Fortunately, they tell us, even when the start of the trail so we borrowed. Finally 5 km later we meet at the foot of the dam.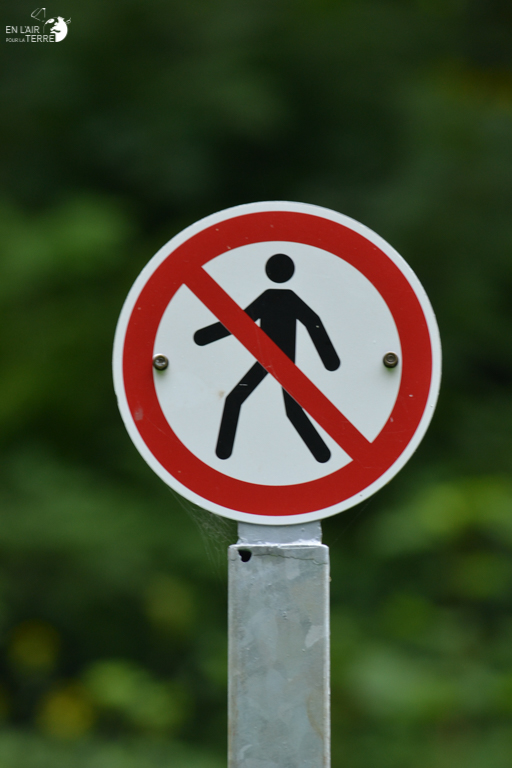 Panel representing the Austria is a lot of bans (humor)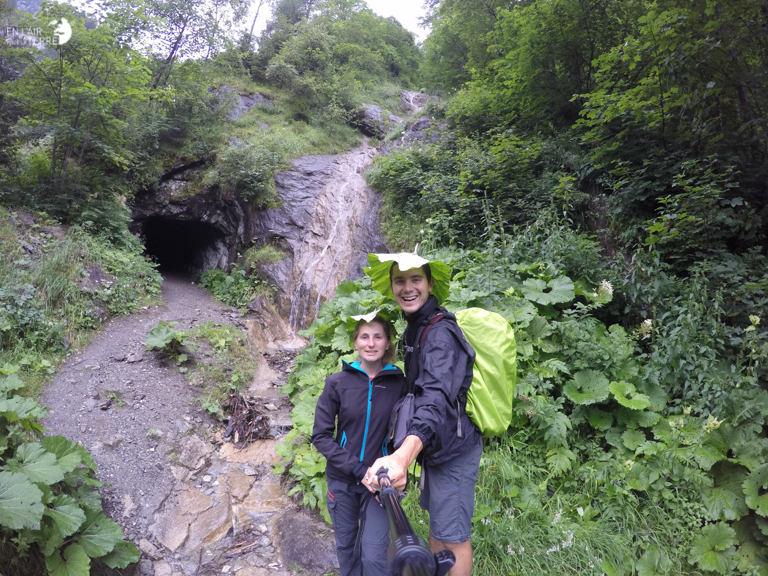 Our 100% renewable rain hats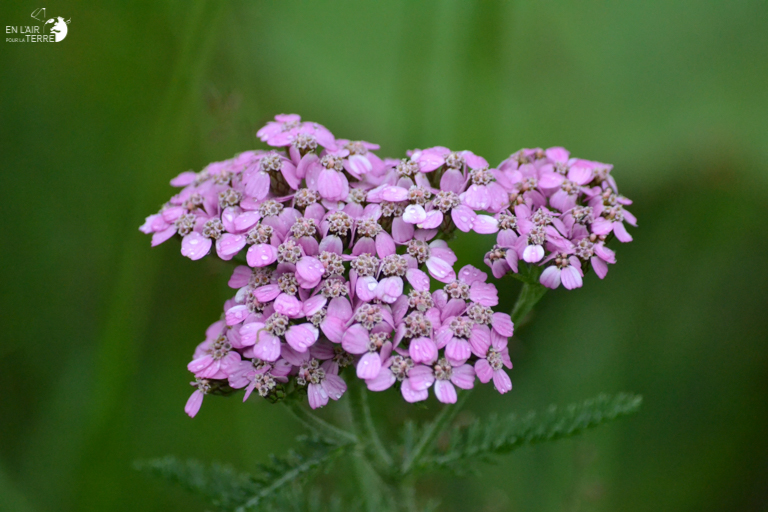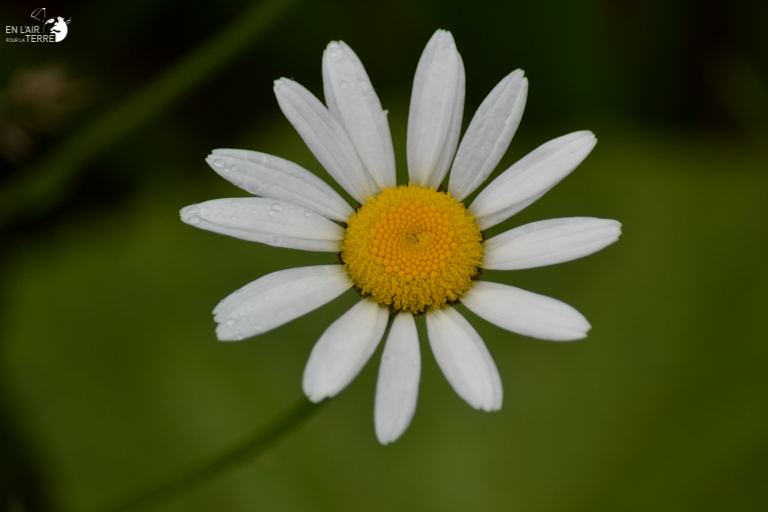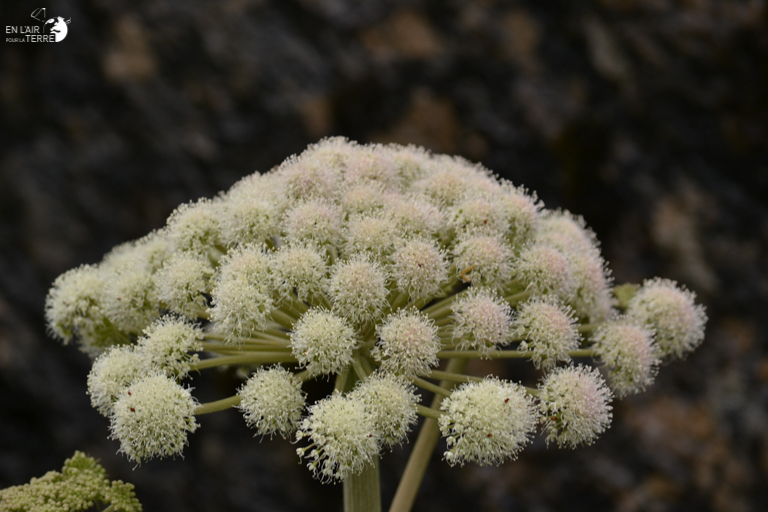 The view is fantastic because we're on the other side of lakes, but hiking worth it. We decide to not continue to market to get around the dam and maybe have a better view, because it rains a lot.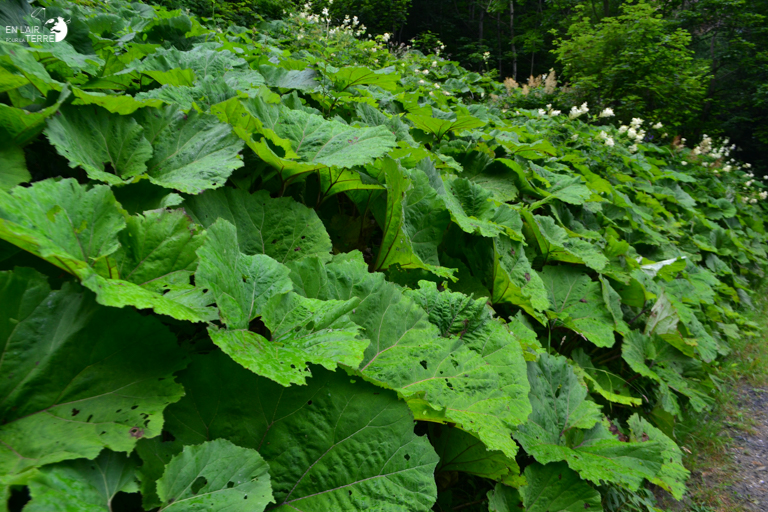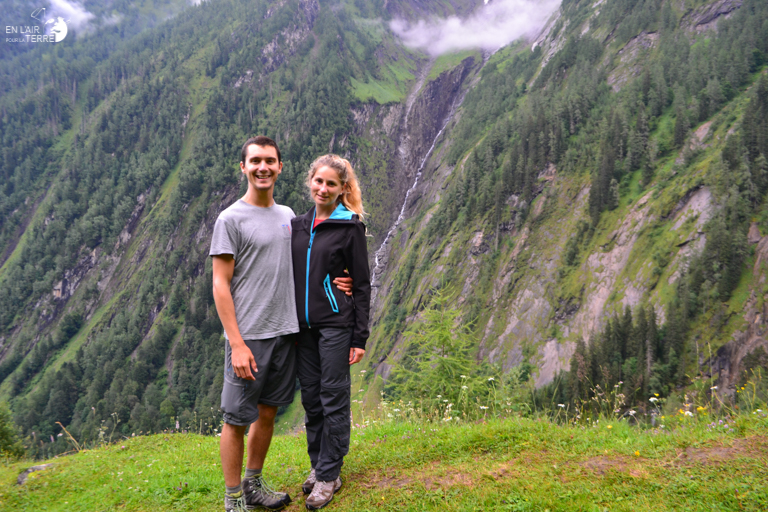 Heads tired and soaked at the end of the hike
On the way back, we cross a cow MOM and her 3 Cubs who do not seem very happy to meet us and especially one of the calves who looks at us with a lot of malice. It would be still to be charged by a cow today then we go down fast.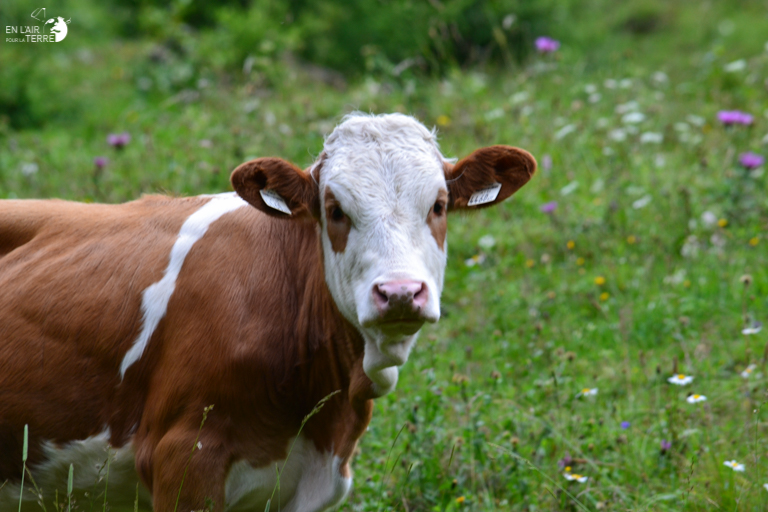 The calf to the nasty look 🙂
Back to the car we stop at the edge of the River Salzach we prepare a meal and we're about to spend the night here because the place looks pretty little frequented. But just we finished doing the dishes to a big car stop beside us. A gentleman opens his window and we shout "Honey honey honey". It's a little weird and we don't quite understand what he's talking about. It is a quatrain and finally he explains that he's looking for honey for its pancakes. Actually seeing our car safe opened with a table before he thought we were selling honey along the road. We're laughing and him too when he understands that we are just tourists. It's true that we could still sell our honeypot of the Denmark.