Bohinj, marked the arrival in the Triglav National Park. Caught between the mountains of the Julian Alps, Bohinj also has its Lake and its paragliders. Upon arrival immediately spotted by the way Nicolas sails over our heads. So we'll inquire local pilots on flight nearby sites on landing. They show us a hilum and fly fast enough to 400 m above the Lake to Vogar. So here we party with our bags Kortel enroute to take-off. The trail is very steep and tedious heat but this flight is going to be great because it's a beautiful day and also because the reward for our arrival is a good swim. On the decoration we meet a french come on vacation, it is very intrigued by our tandem paragliding and film our takeoff.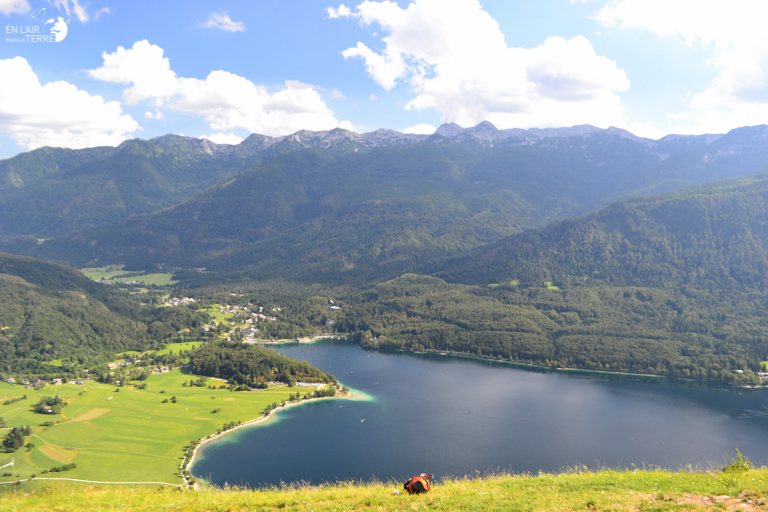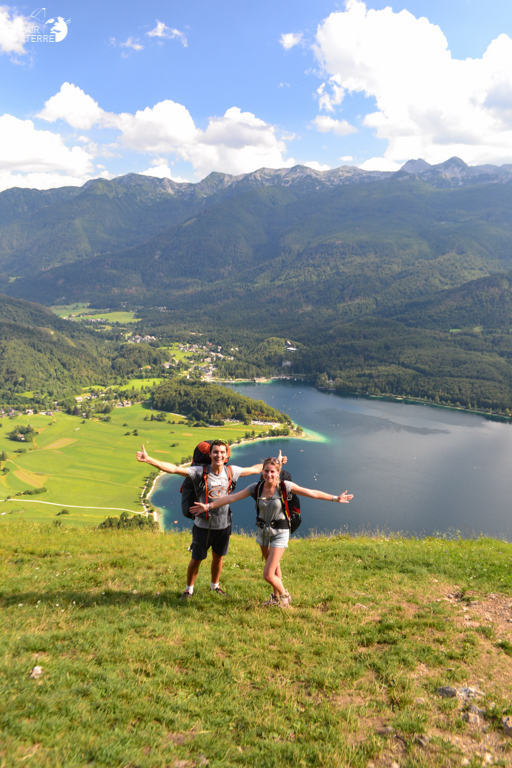 In flight, we're trying to take heat but remains as the Sun is already moving behind the mountain, down pretty quickly. Just enough time to make a few wings and being asked.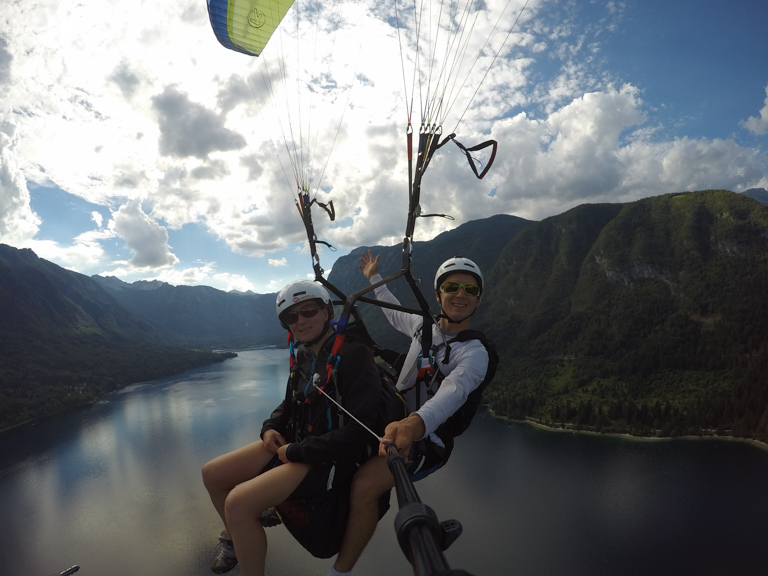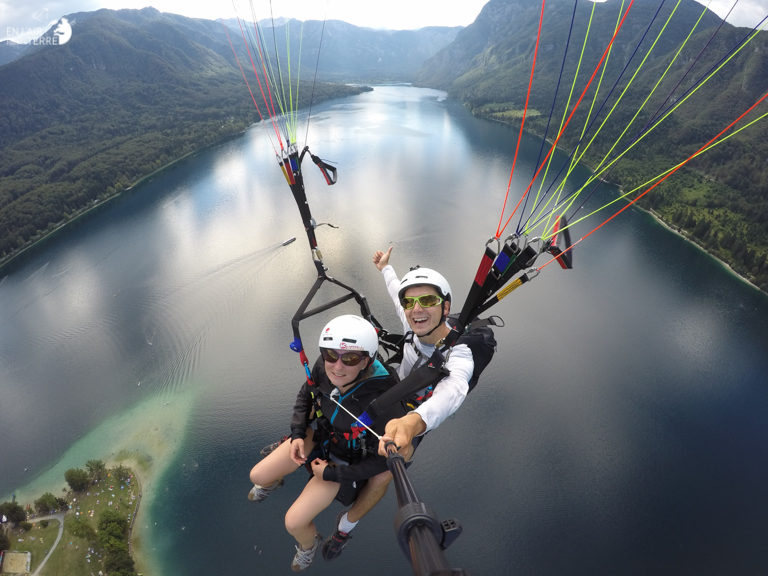 Barely landed, a tall blonde comes to talk with us and ask us the 2 euros of tax to have landed here. With Nicolas, we're very surprised by this system. She explains while in Slovenia, around the parks such as the Triglav, the regulations are very strict and many things are paid. It takes as an example a friend of hers who had gone to make a cross and that took off from a non-official landing to land in a field any and who had posted the video of this flight on YouTube. Unfortunately, the owner of the field where he landed has watched this video and has warned local authorities that he sent a fine of 500 euros for having landed outside an official take-off and 500 euros for having landed on a non official landing, makes it still expensive cross. This is why, can crosseux paragliders are trying to go through the Triglav in flying.
After this interesting discussion we empties into the Lake which is really hot. However, Nicolas must go back to get the car running because our parking ticket ends soon. So I expect him to the edge water with the paragliding equipment. When he returns, he tells me that all the cars in the parking lot got stick on their glass of almonds, either because they had no ticket because they exceeded their parking time. So says the Slovenians don't laugh really with parking tickets! All those who were parked outside the parking places are also took an almond. Amazing, especially since that's Party Slovenian trekking.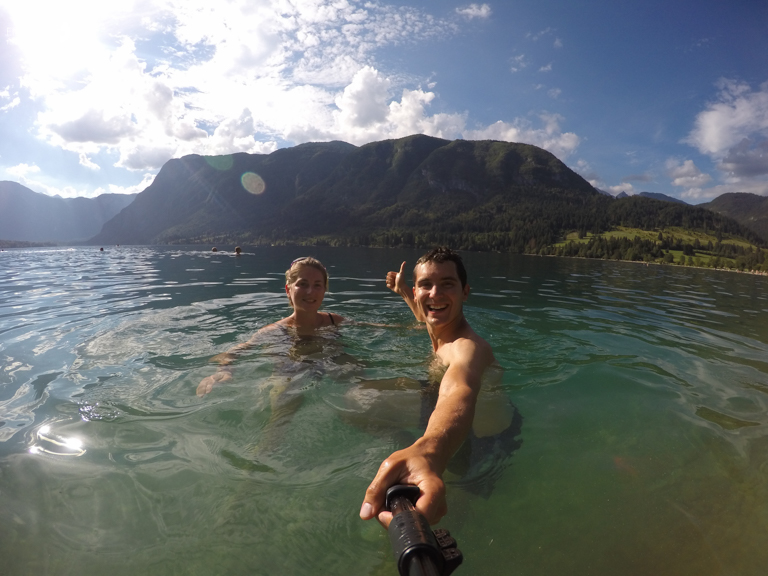 In the evening, to do not risk getting pulled over by the police for any camping, we prefer play the security card and take a night in a place for camper at 10 euros. The next morning after a great night to the station to Bohinjska Bistrica, think it was a very good idea to sleep in this place and to ask a little without having to stress out.