After the interview of Roskilde, it is in the centre of Copenhagen for the second interview. This time we're a little late, so we try to park as close to the appointment to then rent a bike to move around and be on time. What we had not imagined that in Copenhagen, it is really very hard to drive a car because everything is studying for bicycles and pedestrians. They have priority over cars. We find ourselves so fast in streets to its unique against feel then pedestrians who walk in front of our car we cannot exceed the 3 km/h. Fortunately there is a underground parking to Park quickly. Phew we're on time! Finally almost because Nicolas to urge and share in the search of the bathroom leaving me in the middle of the underground parking. Then I go looking for her, but once out outside, sliding doors are closing in on me and could not reopen without the parking ticket. I find myself so in front of the windows to wait Nicolas or someone that would trigger the door but nobody comes out or go home. It is also me who our two phones, I have no way to reach him. Super it remains for me to wait for him to hope to take the same exit as me. Ten minutes later again happy Nicolas. Go hop you do not lose a second and go walk the streets of Copenhagen to find our date. It is in its moments the is said to be «lively google maps»
The second interview takes place perfectly. We learn as always lots of things like the fact that wind turbines spin automatically to guide their blades in the direction of the wind then or that one little combine the energy of the waves and the wind turbines offshore for energy production continues without having to go through the storage.
After the interviews we have free time to visit the city. We rent so two bicycles, and we leave a little to blindly explore the city.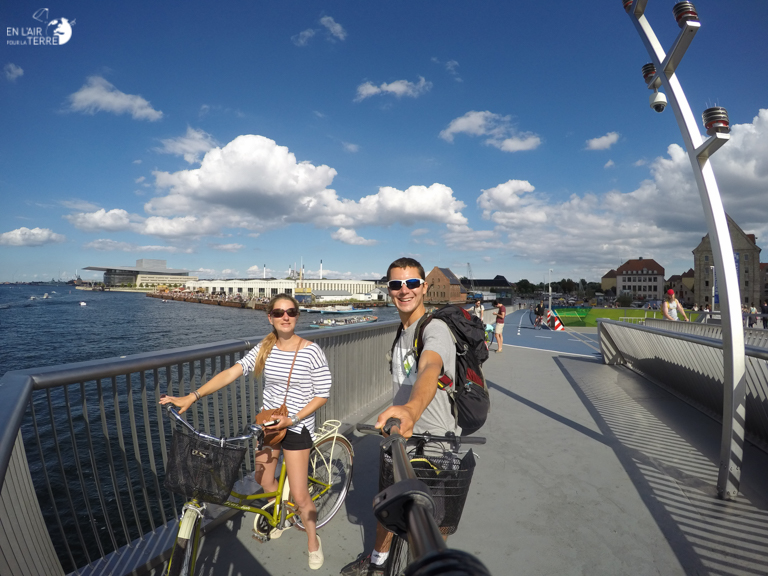 We with our bikes
We passed most of the major monuments of the city. We first passed the Tivoli Gardens, an amusement park set up in 1843 years outdoors in the city, then we pass the Denmark's national museum, the castle of Christiansborg, the Royal Library gardens (which are also a huge Pokemon arena).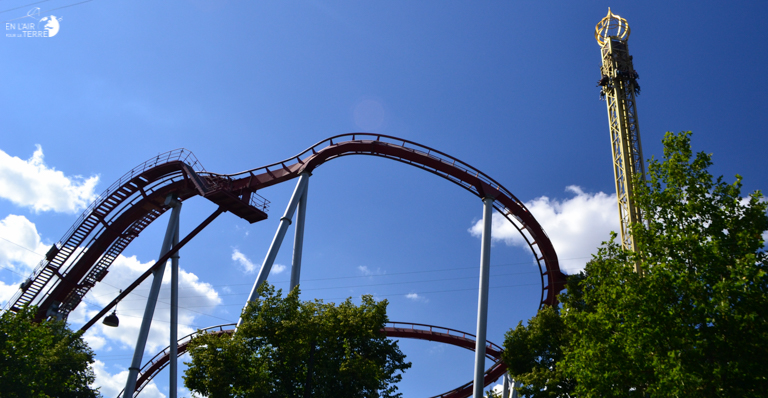 Tivoli Gardens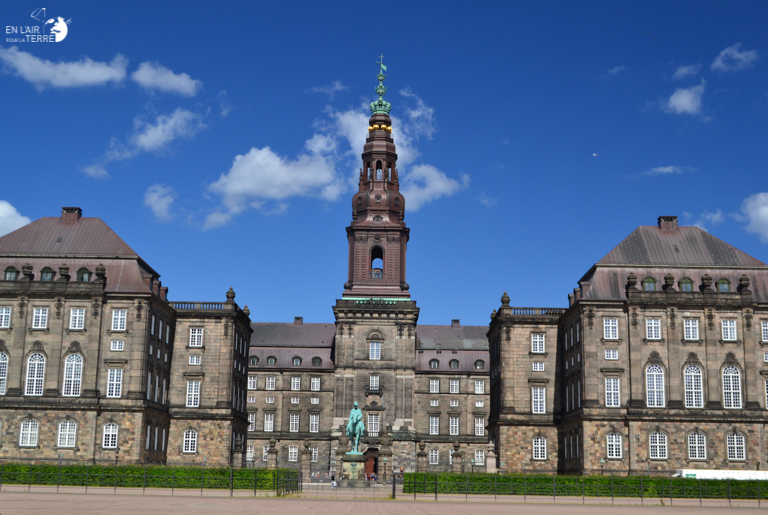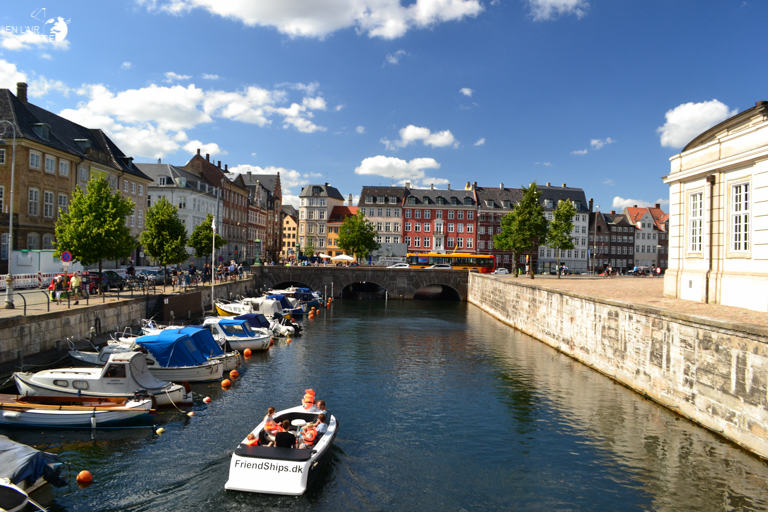 Also, we went visiting district Christiania. This well known district, belongs to an autonomous community within which the "pot" is legal and is sold on stalls wooden. Photos are not allowed, and most of the drug dealers are hidden. It's really impressive and weird. The atmosphere is however enough love with tags colored on the walls and singers at all street corners. It's a whole different atmosphere than that of Copenhagen but really go just to see.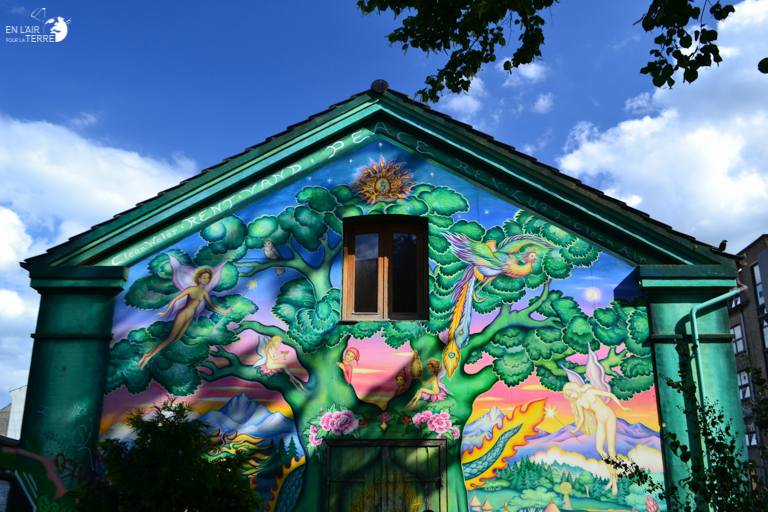 Entrance to the Christiana neighborhood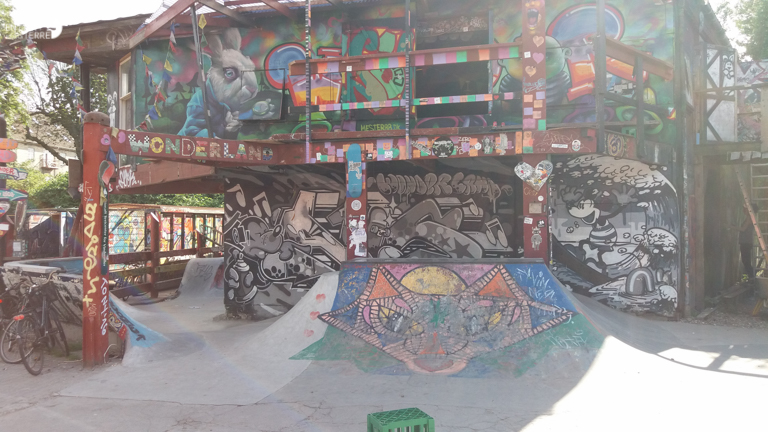 Tags inside Christiania
Then we also drive to the Churchilparken to see the Little Mermaid. We're quite disappointed, because she is really tiny.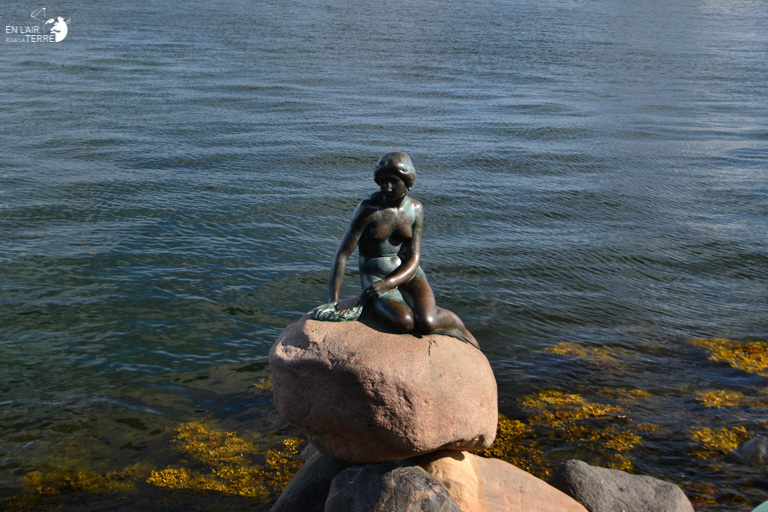 Then we make a break ice in trendy Nyhavn Wharf.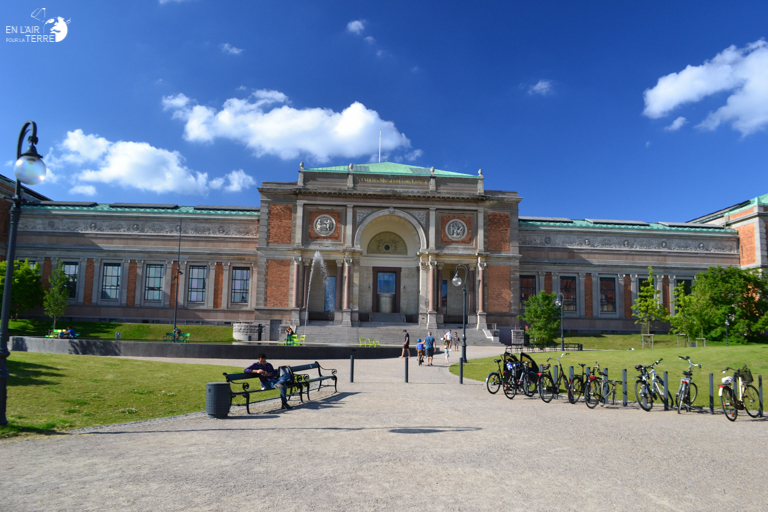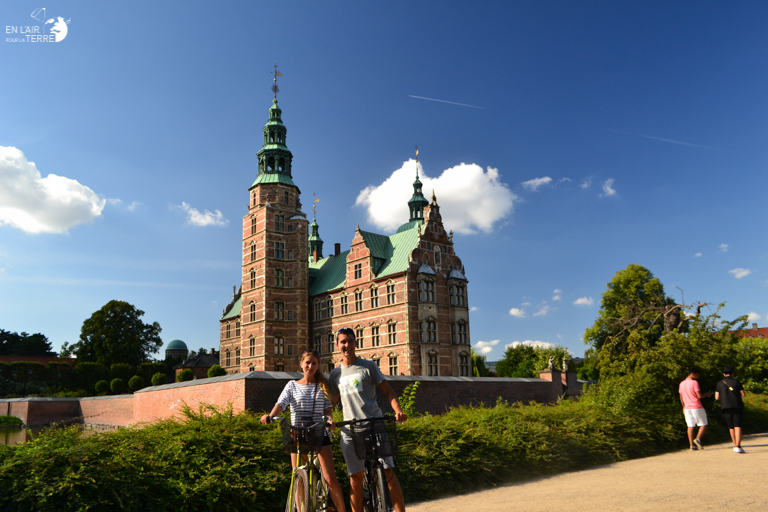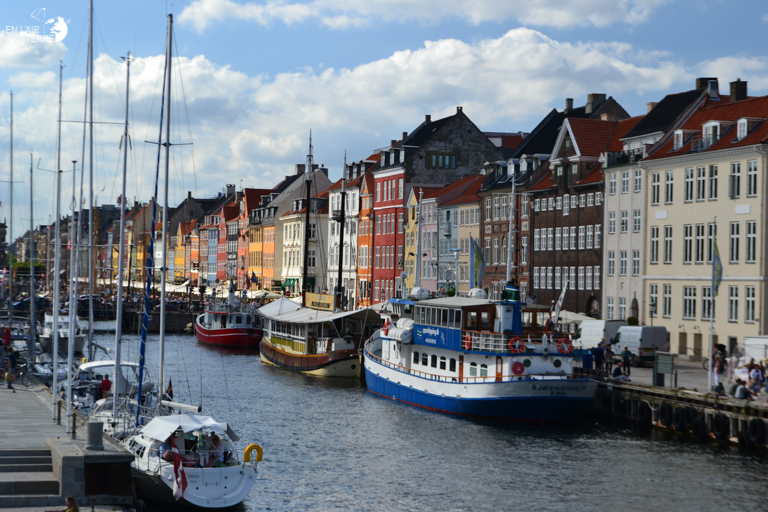 Finally, to complete our city tour we pass the Rosenborg Castle and gardens Kongens Have and Botanisk Have.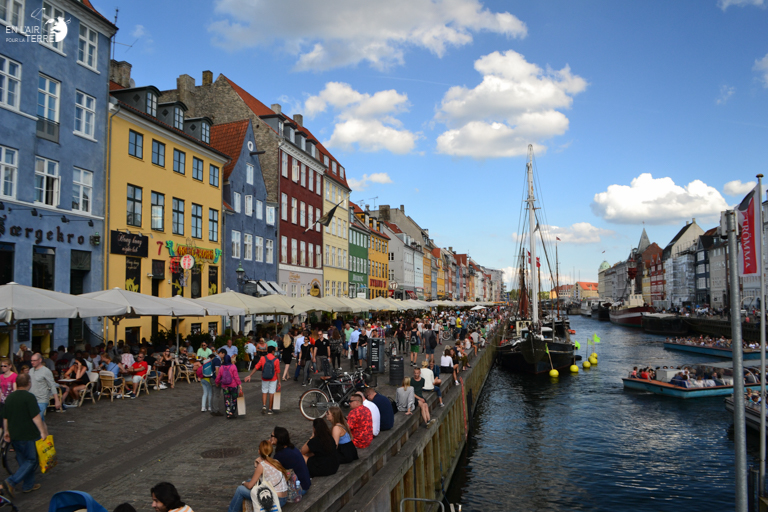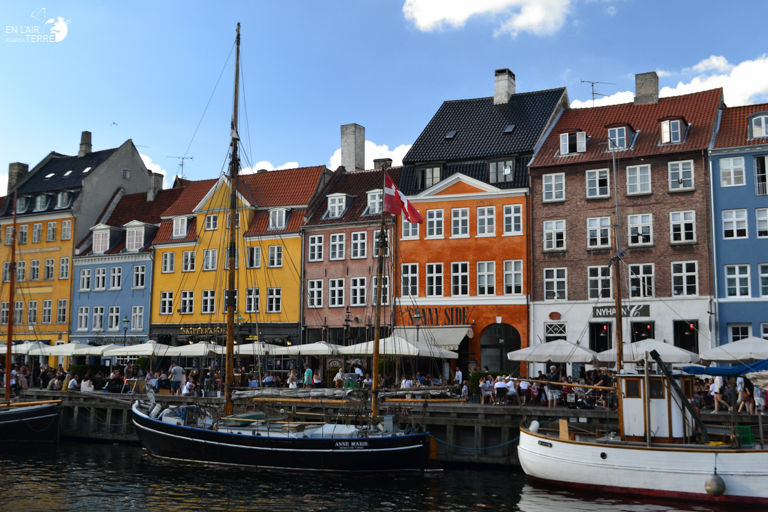 After having cycled 4 hours it makes our bikes and we leave town closer to Park offshore wind about which we have had the second date, to photograph because unfortunately one Guest Star was invited to visit by boat but as we leave tomorrow we cannot enjoy this guided tour.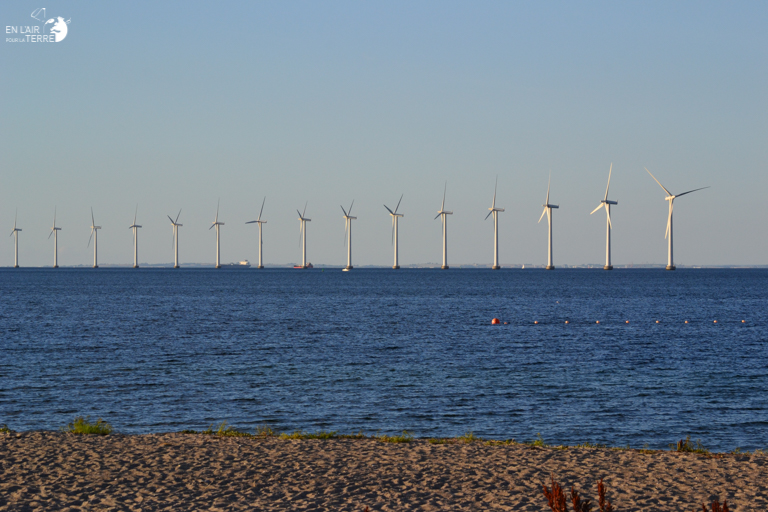 Photo taken from Amager Sand Beach
USEFUL INFORMATION
Where to park in Copenhagen?
There are several Q-Park in Copenhagen are still relatively expensive. We personally parked at the Q – Park Nørreport which is located in central Copenhagen and which costs DKK 30 an hour.
Where to rent a bike in Copenhagen?
Do not rely on the guide book which offers only a few owner of bike then as there are everywhere in the city. You then compare prices but overall a bicycle can be rented between 70 and 100 DKK day. It is also possible to rent bikes at the time but this is less interesting if you consider staying more than half a day.
Where to eat ice cream in Copenhagen?
The Nyhavn Quay is full of bars, restaurants, glaciers and others. It is the place preferred by tourists to make a pose.