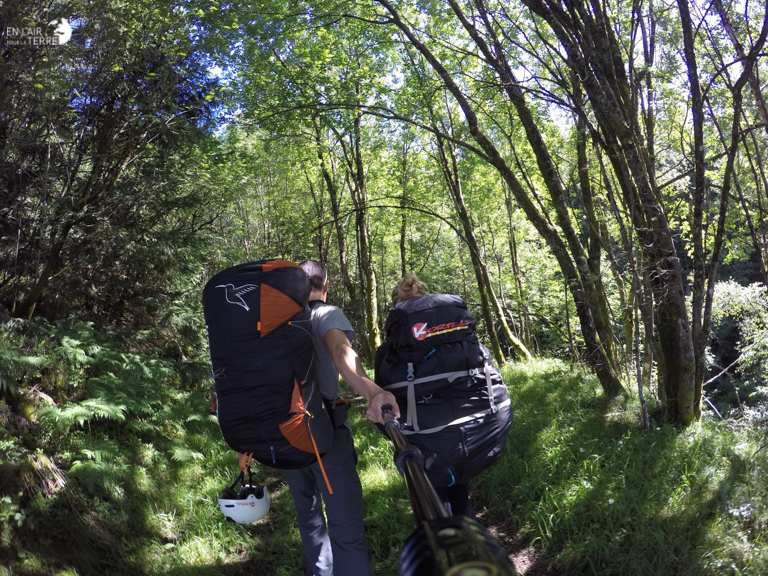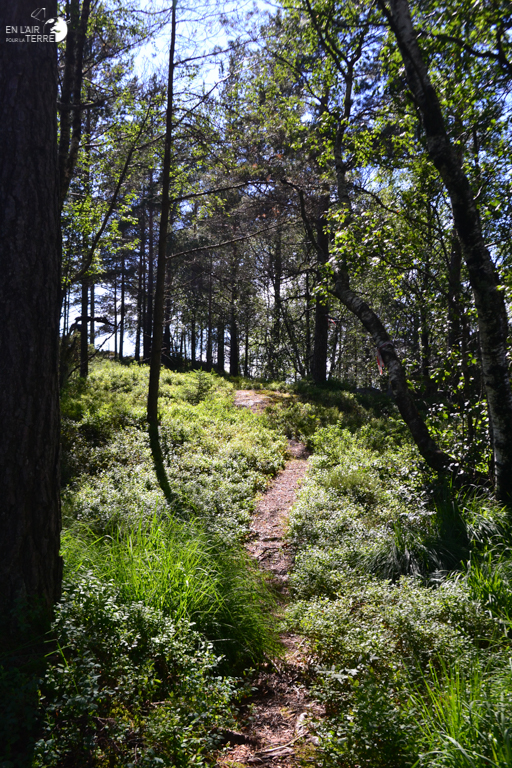 It was decided to go through a spot of paragliding spotted by Nicolas to see if its the fact. We struggle a little to find take-off. Finally after ringing a home the gentleman gives us all the information we need. Need to park at the parking of a hotel mount a little walk and fly to the bottom of a fjord. OK it takes bi gradient, our bags Kortel, our Altitude sunglasses and en route. Come on take-off, I find that there is wind. We hesitate to equip themselves and then finally one goes and then not finally goes and hop we put our harnesses out sailing and it's gone. And here how say it is chauud!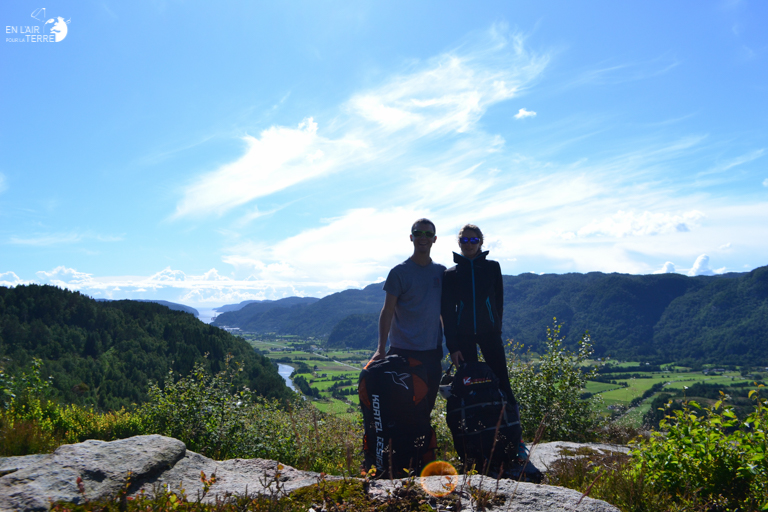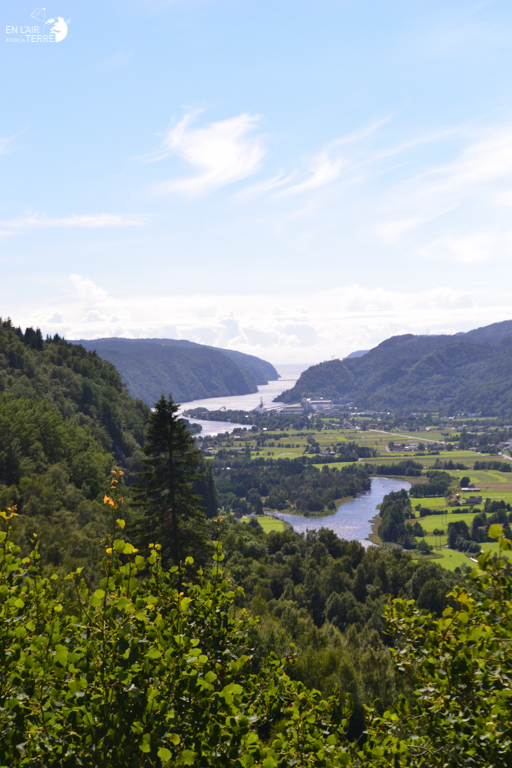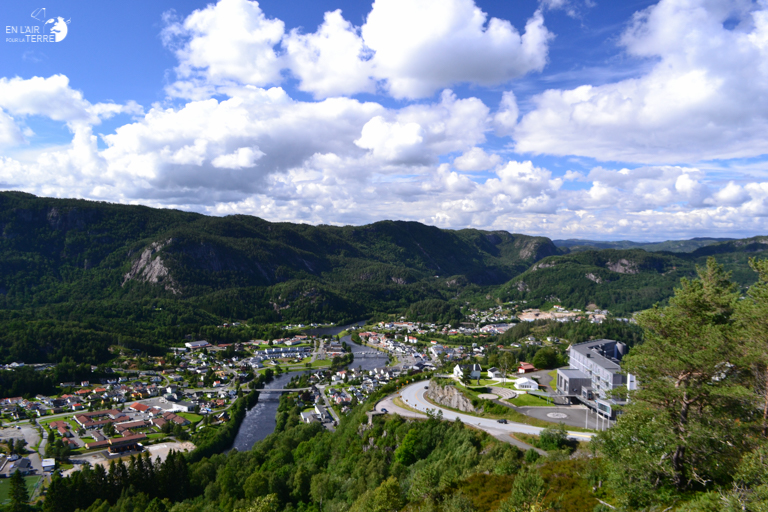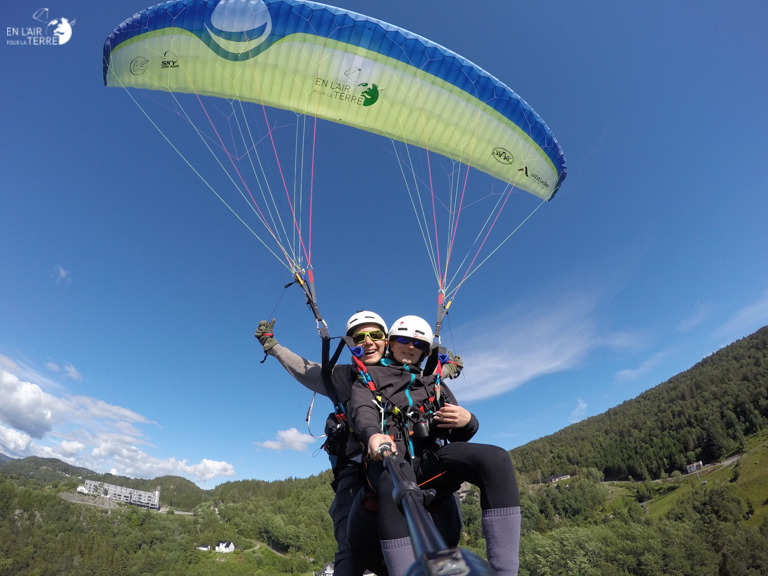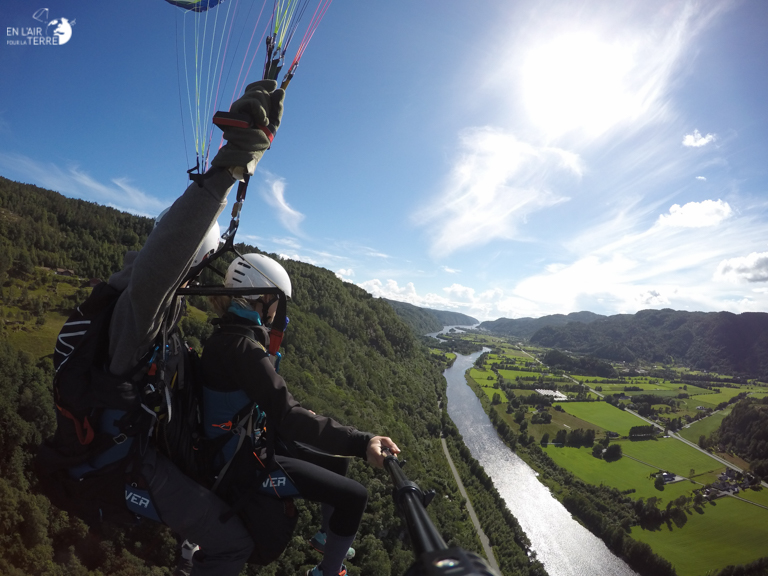 Navy: "sailing we shoot from the rear and we back but it does not advance. My feet no longer touch the ground, I can't do anything is at the same time I see a rock at my right hand that is likely to hurt. At this point I think I would prefer falling into trees. Fortunately the wind pushes us and we took off whew! The flight lasts not long but it's still amazing to fly in Norway. Also hot landing is done on a parking space next to a short truck rich in emotion. More barely touching the ground that it is water issue by Norwegian Syrians it was really too unlikely but awesome as the first day. »
NICOLAS: 'after a magnificent climb there finally take-off which overlooks the first great fjord seen with a wonderful brightness. Takeoff is super beautiful but there is a little wind and it is a bit through. We therefore say that it is pointless to unpack everything a small splash and then after two minutes of descent you say that in fact if. Unpacking the equipment, I hang Navy and made a face veil inflation. There it is done well snatch and you end up 5 meters behind but with the veil over the head. I put a little bit of brake and we took off. This is the first flight in the land of the fjords, is super nice and it's really worth. There are not a lot of wind at the time on "crab" until the landing. I wanted to land on the football pitch but a guy in blue makes me great signs.  I think while it tells me that it is forbidden to land on this ground, but then, we learn that it was just super glad to see a paraglider. At the time we choose a small parking lot side who will be our airstrip. Fortunately, Navy tells me that there was a small van below because to two lines closely we took. Landing is easy enough because just put above the parking lot because the wind is so strong that we go down without advance. After landing a ten person comes us and ask us questions. These are in fact are Syrian refugees who are super happy to see a paraglider and especially to be in Norway. This is an incredible opportunity to meet to learn more about their journey from the Syria and how they landed here. They are super cool, very interesting and they invite us to eat at home at night but must be back on the road to go to hike the next day so we begin to stop without knowing if it will work. After a decade of cars, two young Norwegians in a red Audi stop and we go back to the point of take-off. This is perfect!!! Talking with these two students, they tell us that there is a system of loan by the Norwegian Government to enable them to receive "monthly pay" during their studies (approx. 1150 euros). This loan may not be repaid if they graduate. Big pressure! ».