First steps in Africa with a visit to the solar farms in NOOR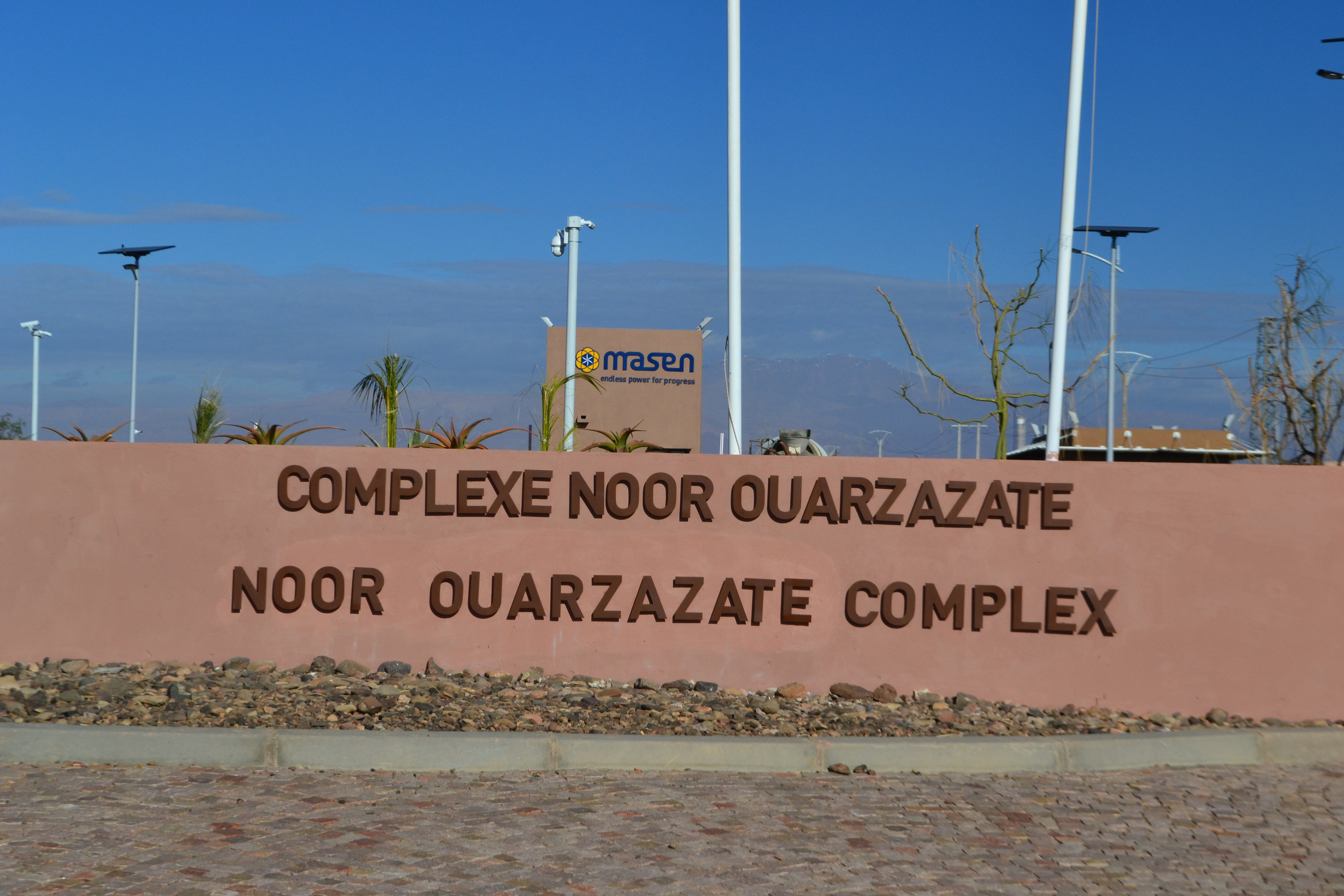 We took the COP22 to visit the project NOOR and its solar power plants to Ouarzazate in the South of the Morocco, which is one of the largest solar plants in the world!
580 MW power
4 different plants
Estimated cost: $ 9 billion
Mirrors on 2 500 hectares, more than the site of Disneyland Paris
Water consumption an estimated 2.5 to 3 million m3 of water per year
NOOR 1:
Power: 160 MW
1 million mirrors
Operational since February 2016
Surface of 480 hectares or approximately 685 football fields
Uses thermal technology with sensors cylindro-parabolic. Large mirrors concentrate the rays of light in the center of the mirror where passes a pipe with the liquid (fluid) to heat it which will then create electricity
3 hours of storage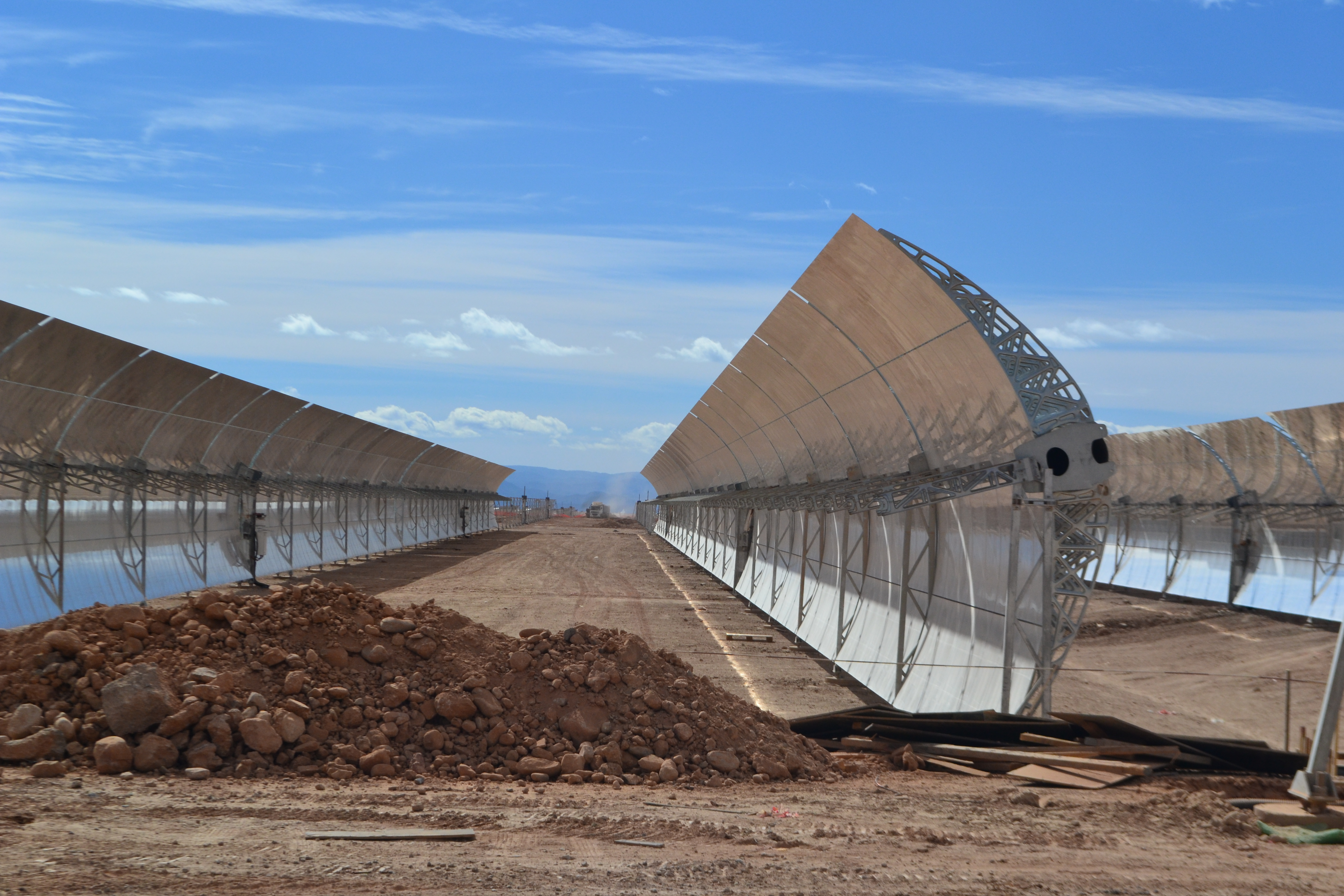 Thermodynamic solar technologies have an advantage compared to photovoltaics: they allow to extend electricity beyond the period of solar irradiation, with additional investment, by storing the heat transfer fluid in tanks to be able to extract the heat several hours after the sunset.
Storage of energy is done at the entrance of the generator in the form of heat (560 ° C) in tanks of molten salt, allowing the plant to continue to operate in the absence of Sun.
It's what makes Noor 1 to store electricity for over a period of 3 hours.
The heat transfer fluid used is usually melted salts, by extracting a 'cold' tank (290 ° C) to 550 ° C in contact with mirrors, heat and then go through a heat exchanger to generate steam for electricity production; molten salts are finally redirected either to the cold reservoir, to repeat the process loop, either to a separate storage tank.
NOOR 2:
Power: 200 MW
Commissioning: 2017-2018
Area of 680 hectares (970 football fields)
Same technology as NOOR 1 but less consumer of water
8 hours of storage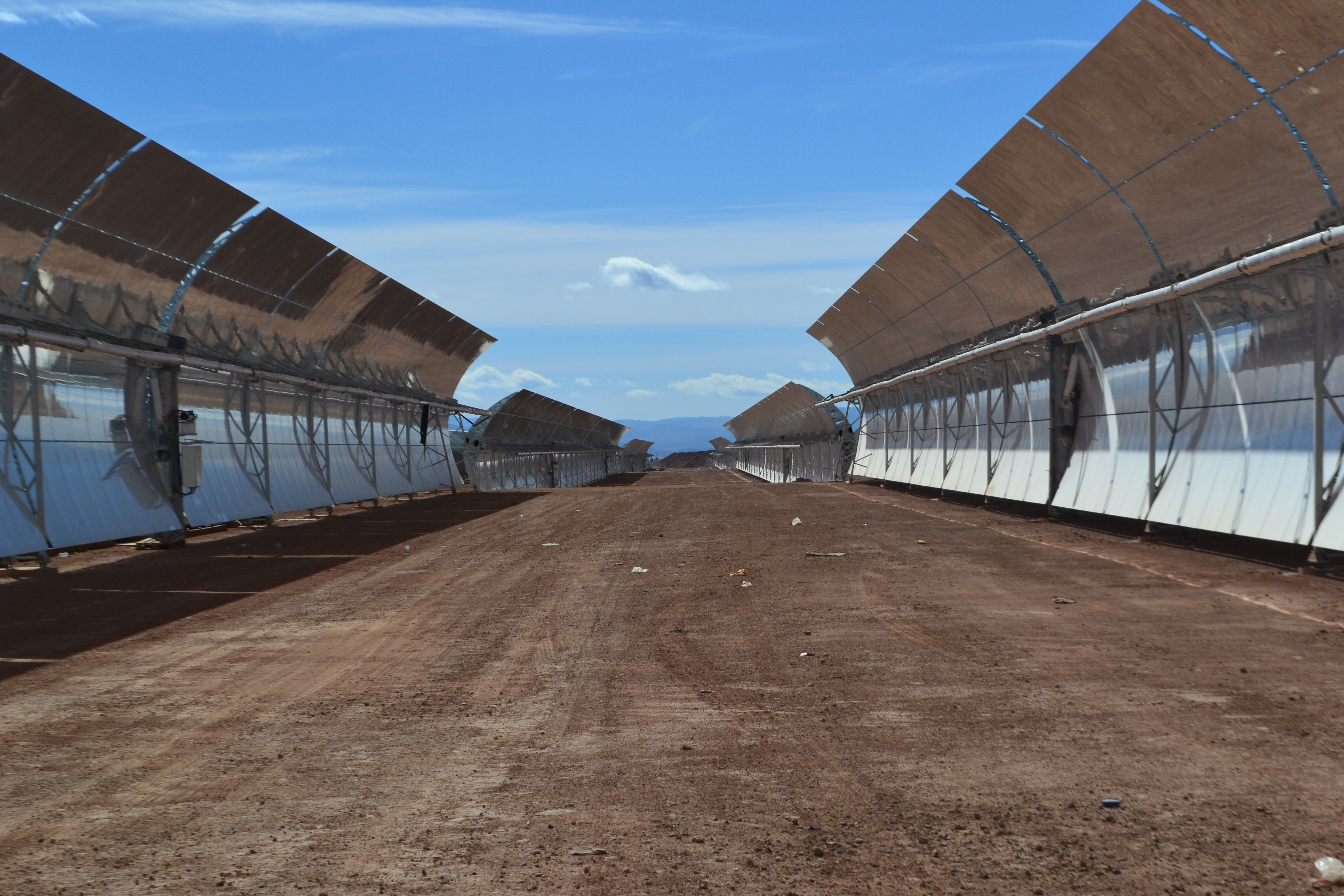 NOOR 3:
Power: 150 MW
Commissioning: 2020
Thermal technology with Tower
240 m-high tower (Eiffel Tower done 340 m)!
8 hours of storage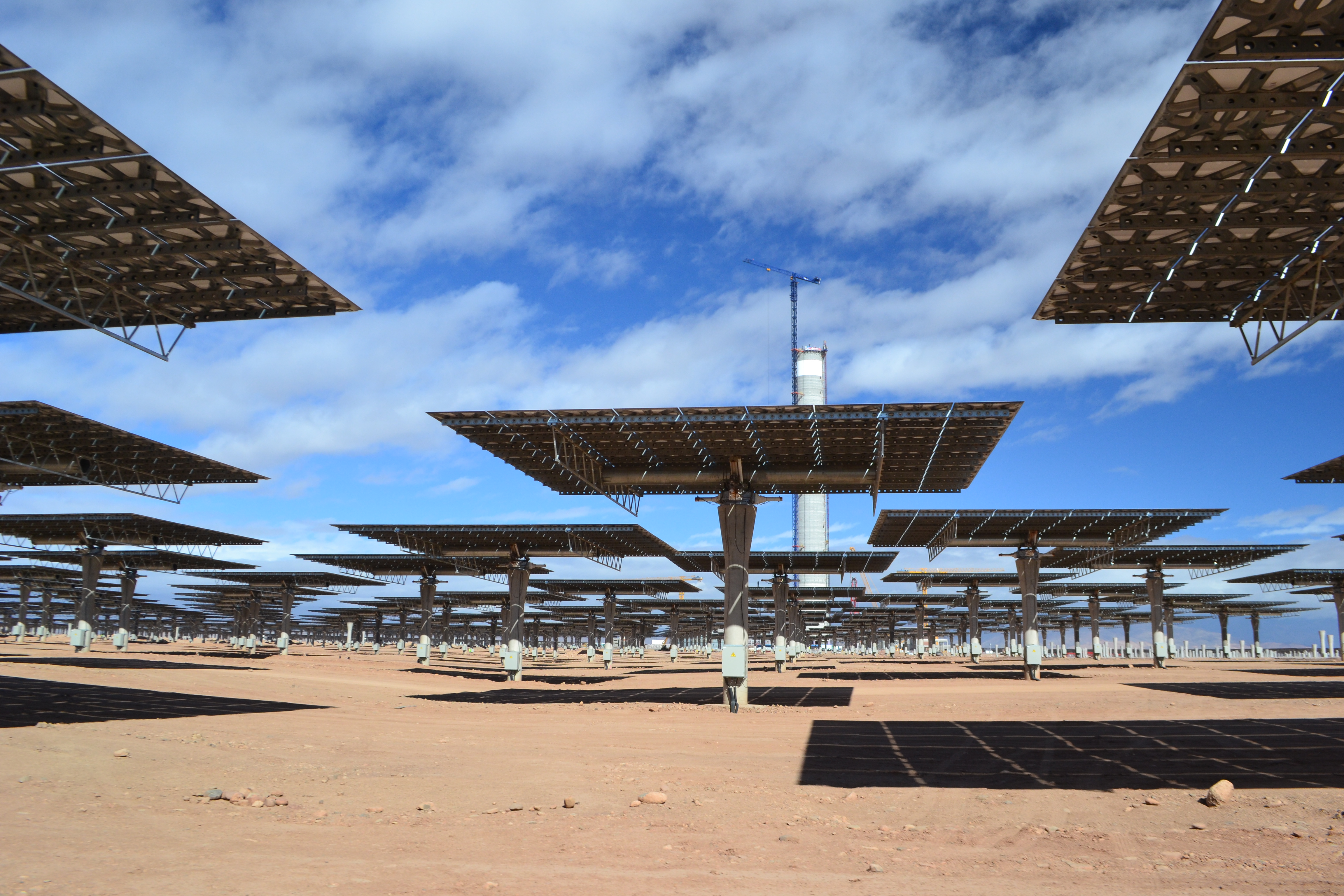 The most impressive was the visit of Noor 3 also in construction. It is the famous solar plant with large tilting mirrors that go this time focus all rays of light at the top of a 240-meter high tower
Currently it is under construction and is 200 meters high which is really very impressive! This project is built in collaboration between the Spanish and Chinese. Almost all of the signs are written in Chinese on the site and they have a basis of common life just next to the central to survive almost entirely next to the construction site on without getting to Ouarzazate in the nearby town.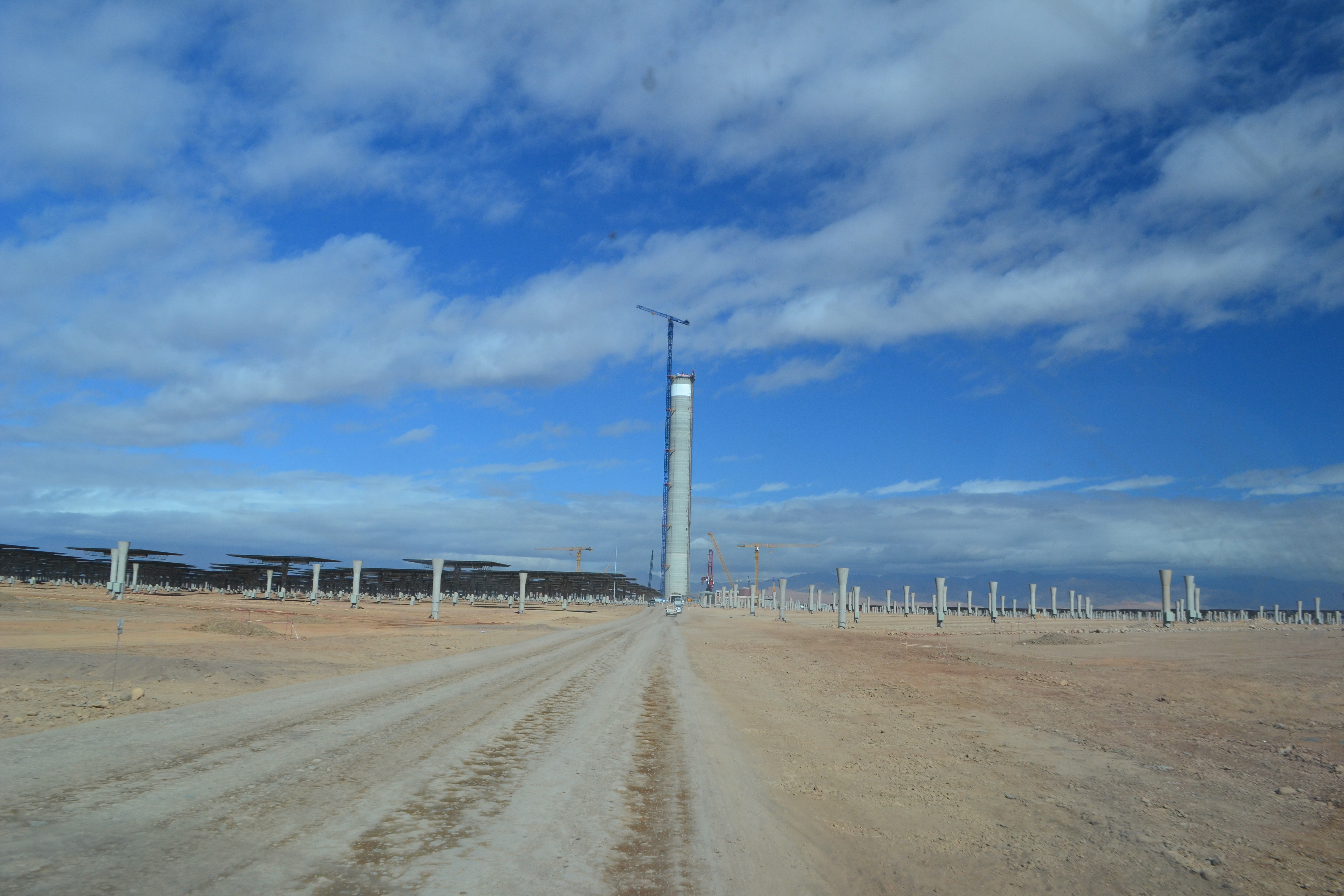 Noor 4:
Power: 70 MW
Photovoltaic panels
Commissioning: 2020
A wonderful visit which we has really allowed us to account the immensity of this project and the site needed to complete!