Arrived in Slovenia since the day before, we don't hang out not to visit and wake up at 5:30 in the morning just to be the first to visit the Gorge of Vingtar, before the crowd. At 6:15 so here we are on the trail of the Gorge without paying because the wicket was still closed at this time but there is no barrier preventing access.
The trail that walks through the Gorge is half on wooden walkways hung in the cliff and half on a path. The river water is very blue and even different shades. The Sun has yet to go but it's sublime and even more incredible in the shadows in the light reflections of the rays of the Sun on the water remove the small mysterious side of the mist that rises slowly and the coldness of the blue of deep water holes.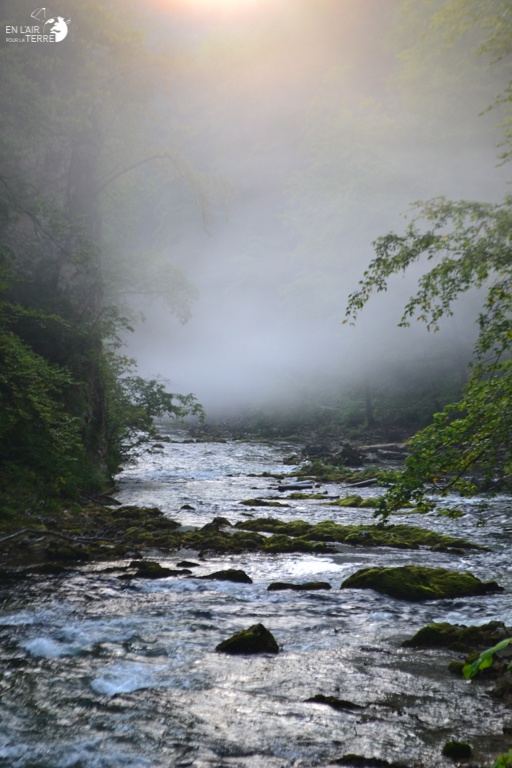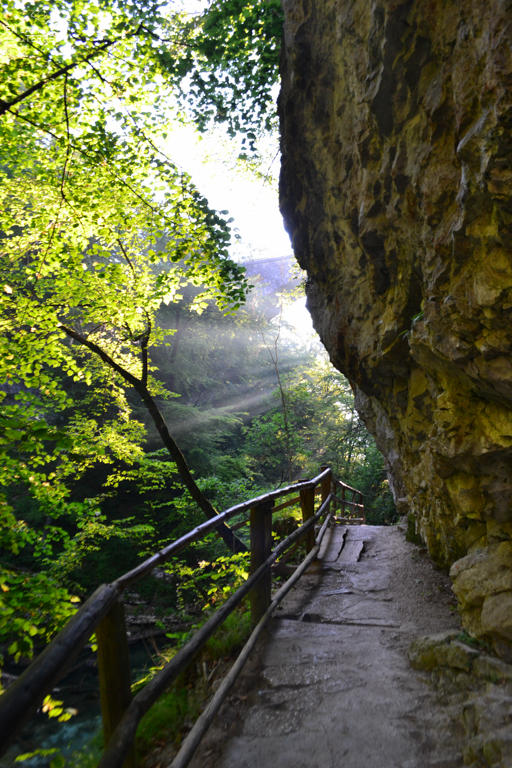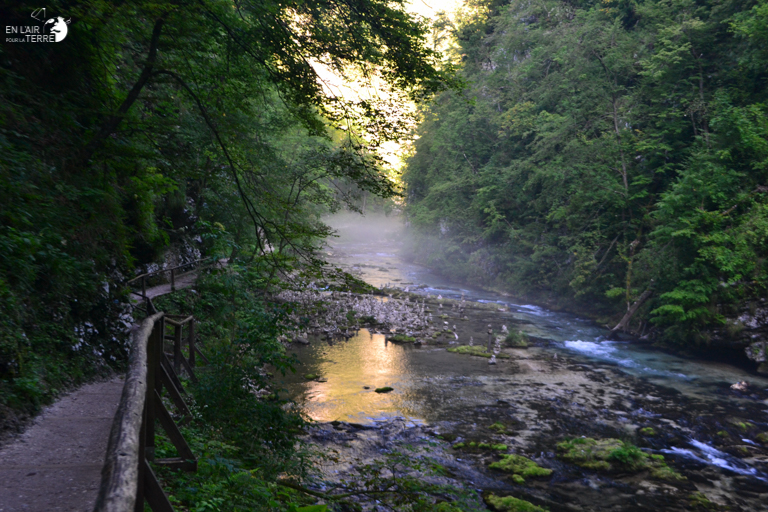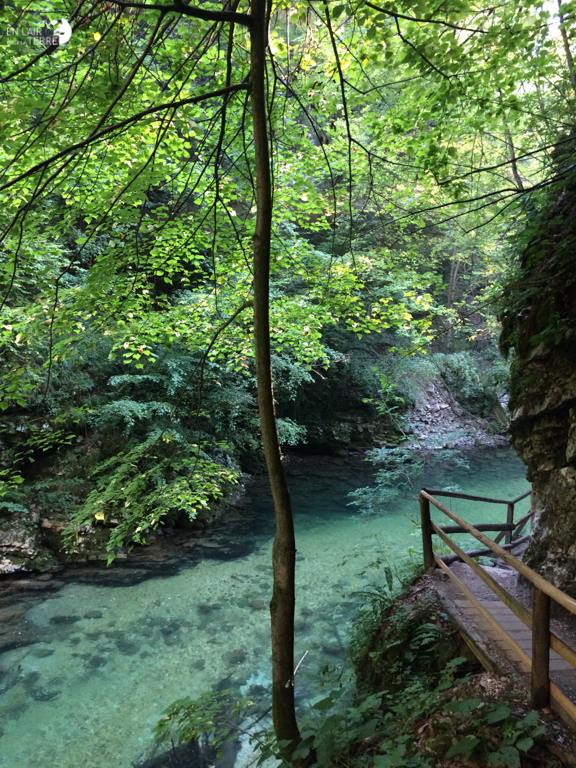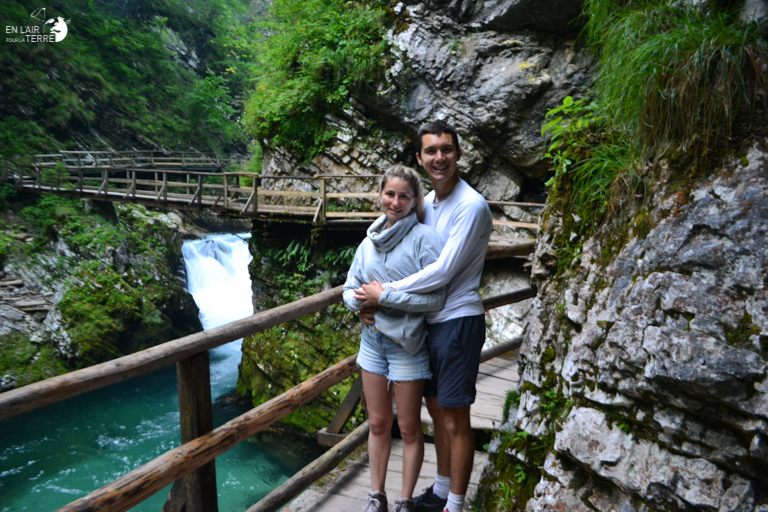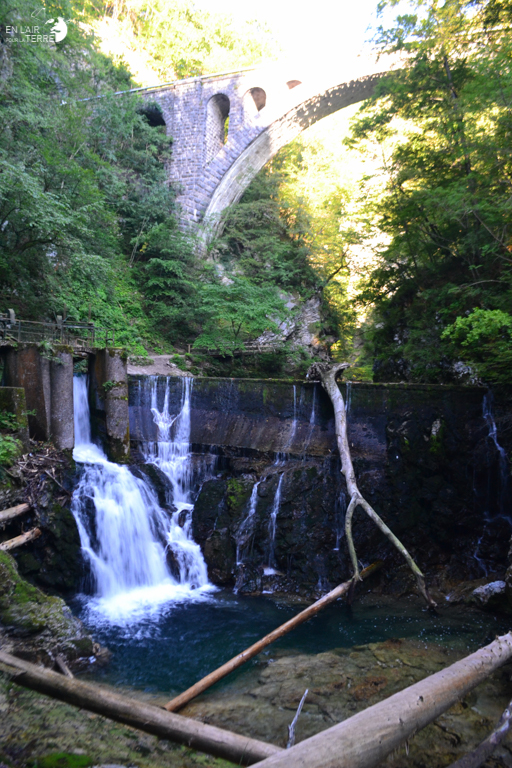 We also see lots of trout that are in the current to eat. There are many and they do not seem disturbed our presence. Around 8: 00 in the morning we meet others on the trail. This is the sign that the gitoune for the .tickets is open. Well we keep walking and we pass the counter seem like nothing and his person market challenges us and we leave by car.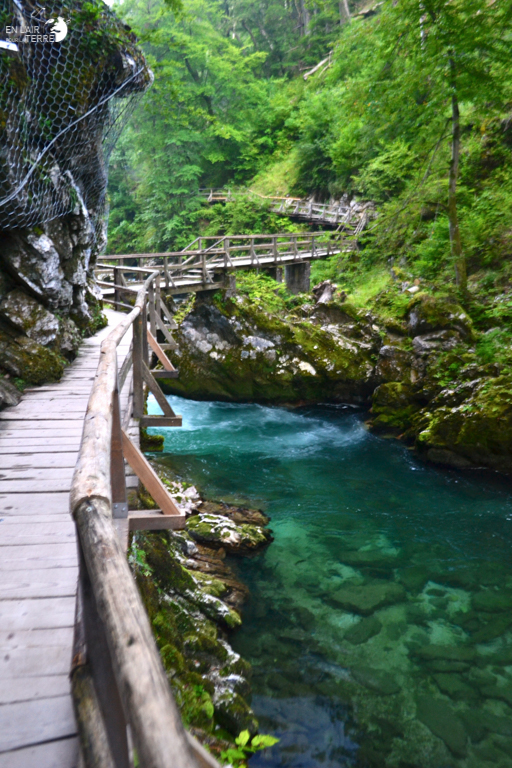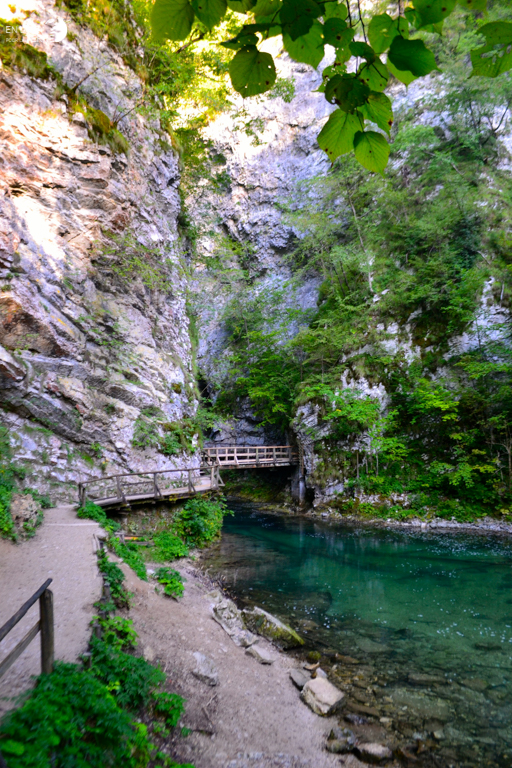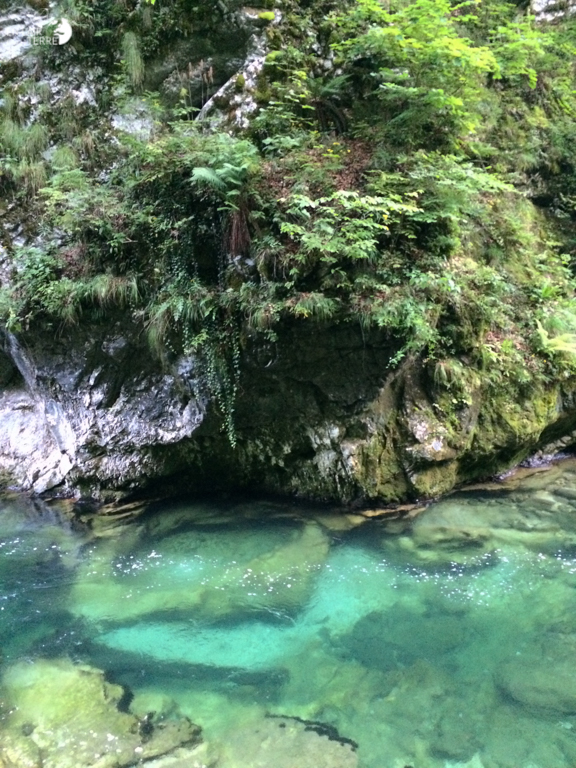 We go back to the place where we slept the night before, which was really nice and we leave for Lake Bled which is only a few minutes by car.