Before leaving the Sweden we stop in Malmö and we first visit the Västra Hammen district which is the eco-district of the city.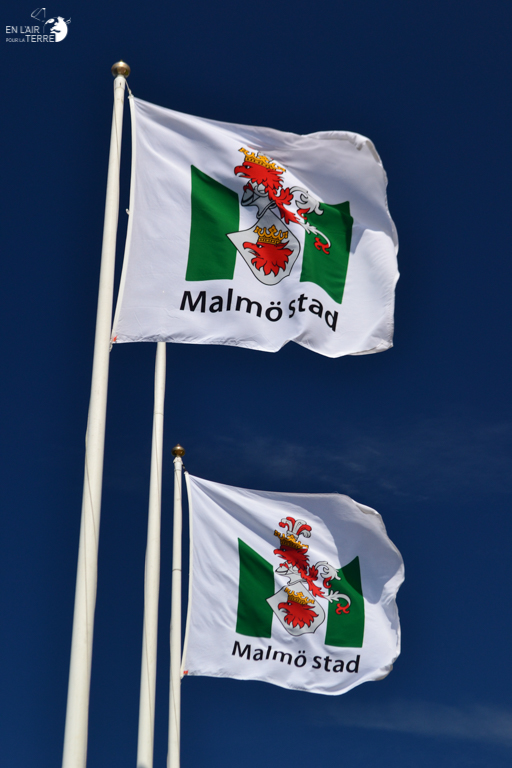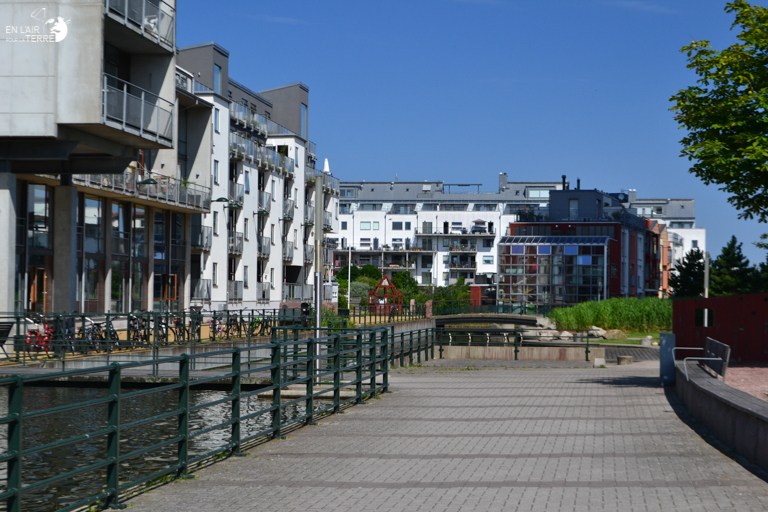 We're going at the foot of the Turning Torso, which is the iconic Tower of the city. This construction dates from 2005 and is 190 metres high. It was made by the architect Santiago Calatrava Valls. It is a stack of 9 cubes that fit by turning so that its top is shifted 90 degrees to its base. Very impressive.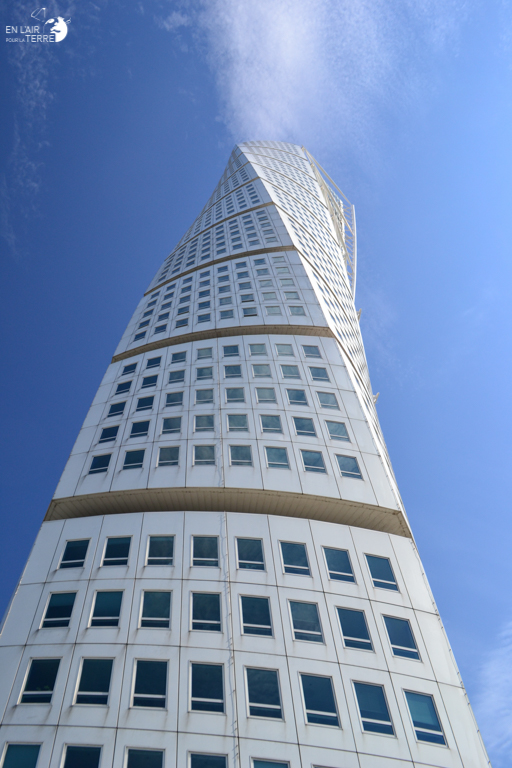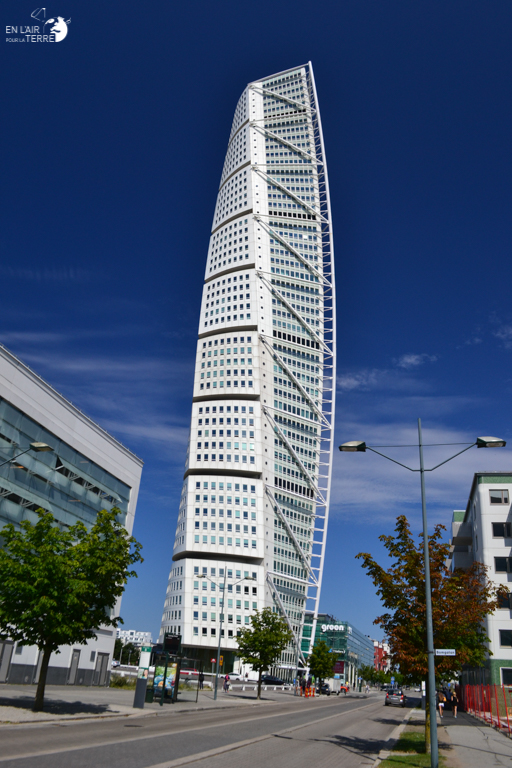 We also carry eco micro pavement at the entrance of the eco-neighbourhood just behind the tower. It's very fun. Initially we're a little embarrassed being quite cold refusal then then an old man agrees to play the game who rebouste our confidence to ask others to give a few minutes. Finally we have various people who responded to our questions: women and men: a pension, a teacher, an architect, a MOM and an architecture student and a lady who rent houses. In total 6 people we answered our questions in an hour which is a very good result for a first time.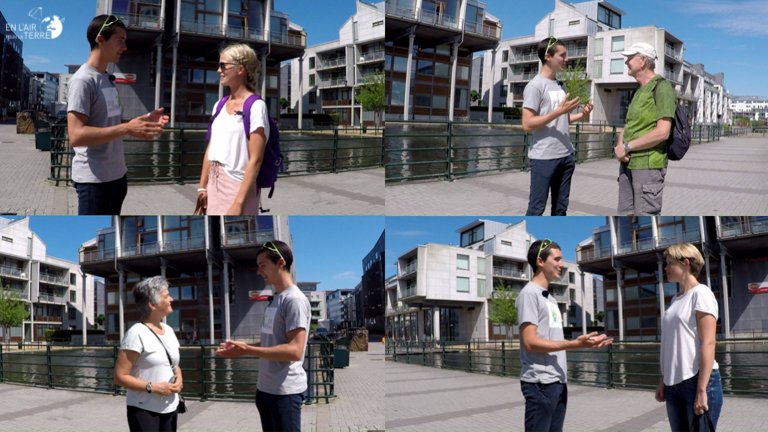 We continue our tour of the city which is very surprising. It is very airy with buildings of small size but also because there are channels everywhere. The beach is at the foot of the city and there are areas of swimming with large lawns for sunbathing. For a Sunday, there are relatively few people in the city and the atmosphere is relaxed.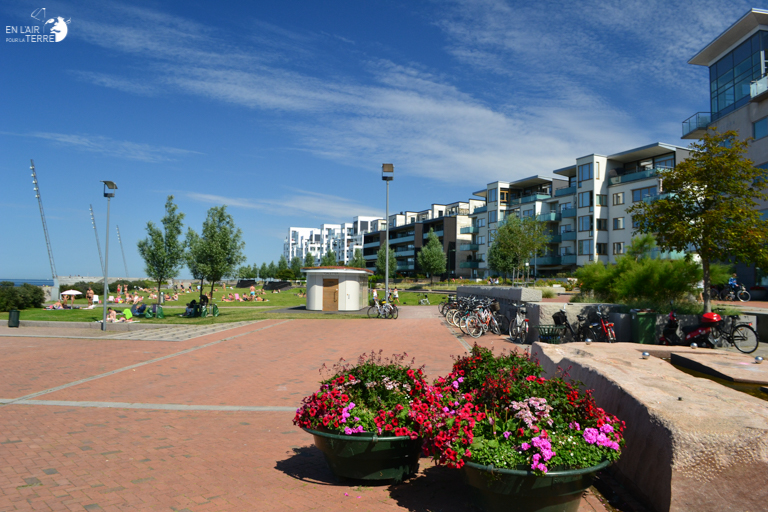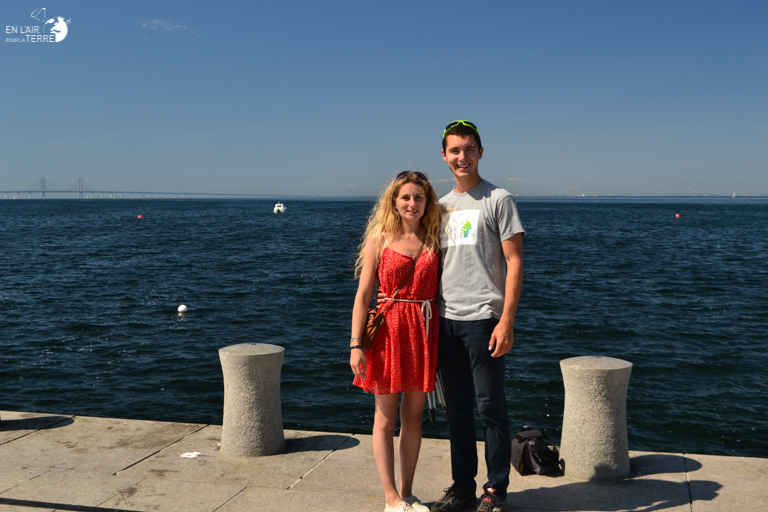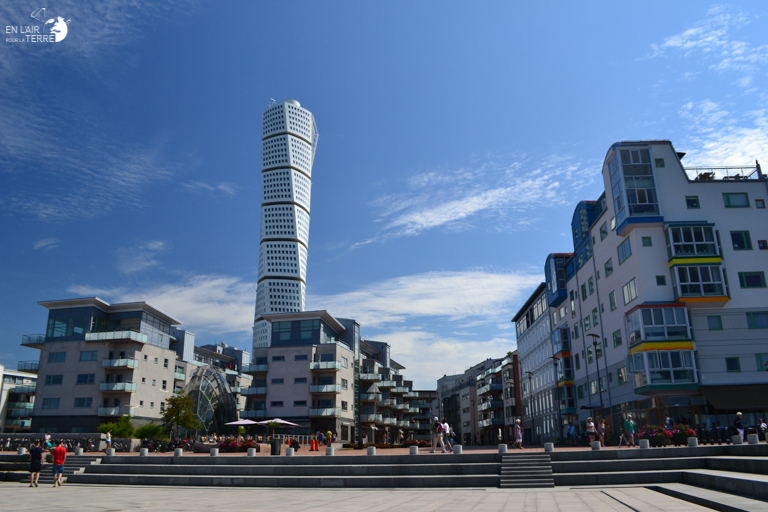 Before taking the bridge-tunnel of the Øresund to the Denmark we'll get lost in residential areas to go take a picture of the off-shore wind turbines. We put our car in a street and take a path in the swamps which leads us to an Observatory. The view is sublime, we see Copenhagen bridge, wind turbines, the sailboats on the sea, the birds come to rest in swamps and the cities of Copenhagen and Malmö facing.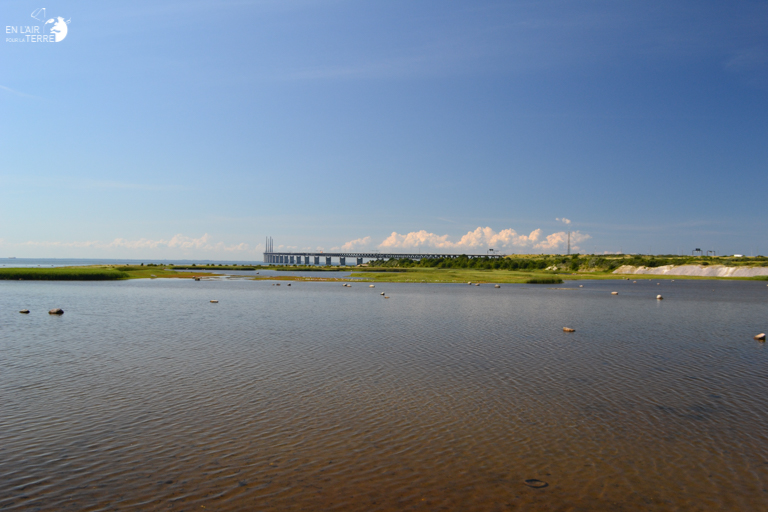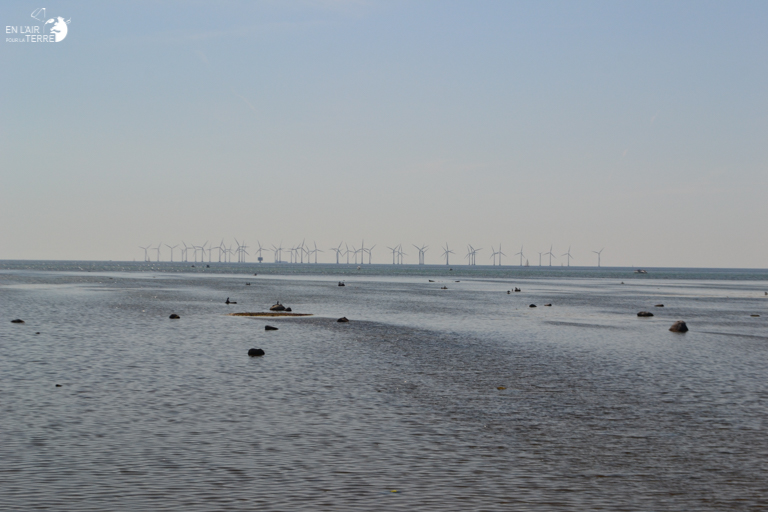 We also conducted an interview to Dalby in Goran home who have welcomed us with his wife in their beautiful home. Their garden is in bloom and the birds are singing, it's a great setting for the interview! At the time of leaving, they offer us the philosophical book: "Ten reflections about time", written and signed by his wife Bodil, who is a reflection on the passing of time. This drunk was a best seller in Europe a decade ago. We're very touched.