We borrow the road to churches on the island of Mon. There are 5 to visit churches dating from the 11th-15th century. Their specificities and commonalities are the paintings on the Interior vaults. In these brick churches there is no stained-glass windows but paintings of scenes from the bible, all by the same artist or the same paint shop.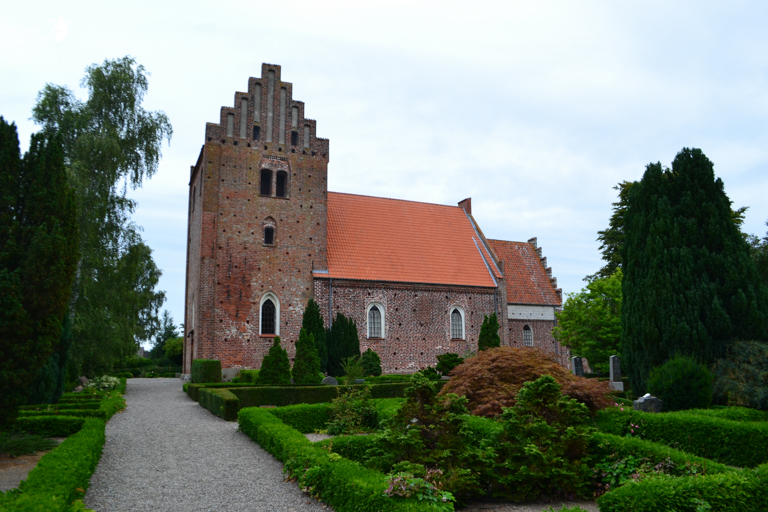 Keldby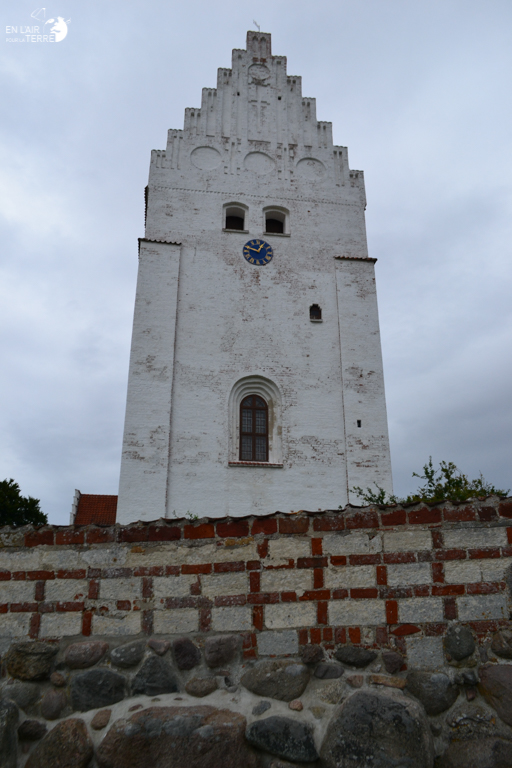 Elmelunde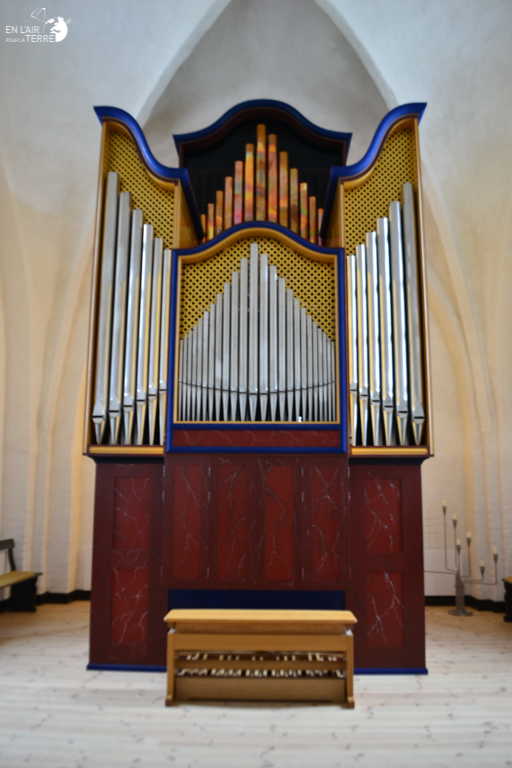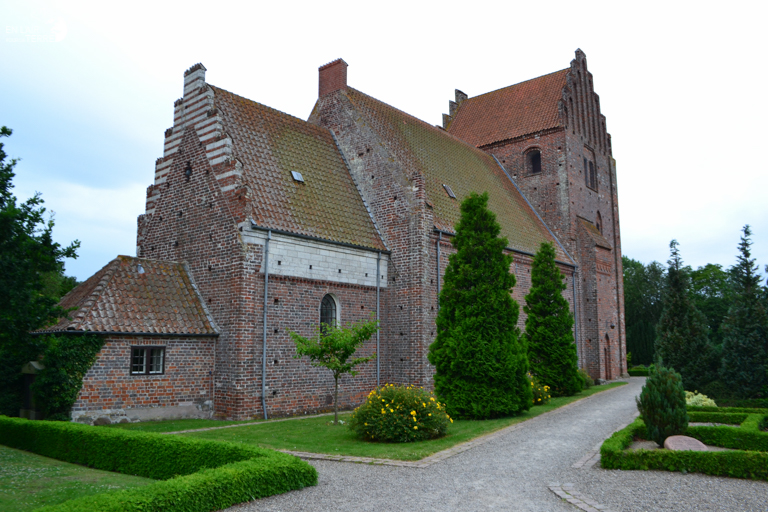 Borre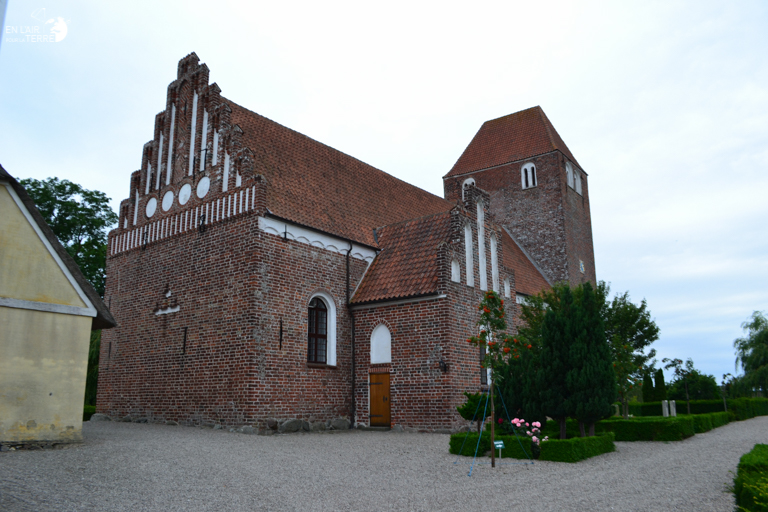 Magleby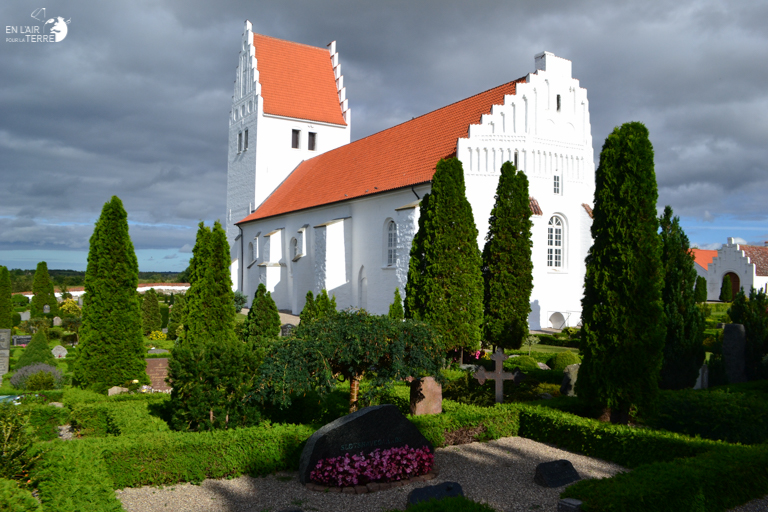 Fanefjord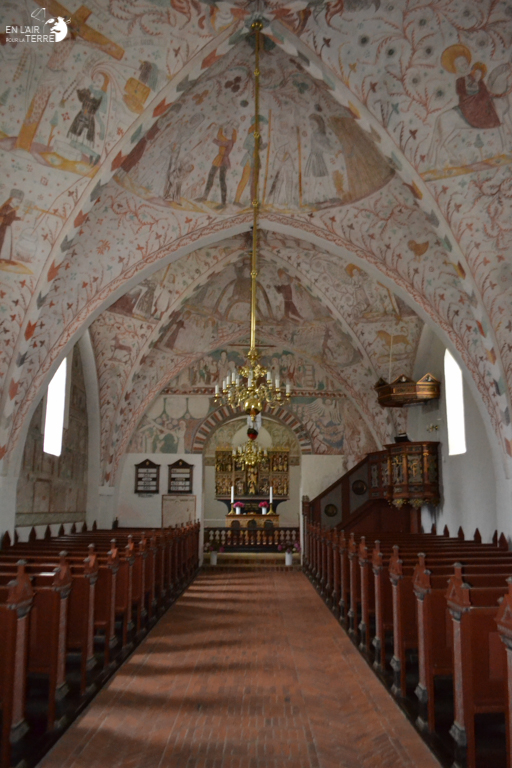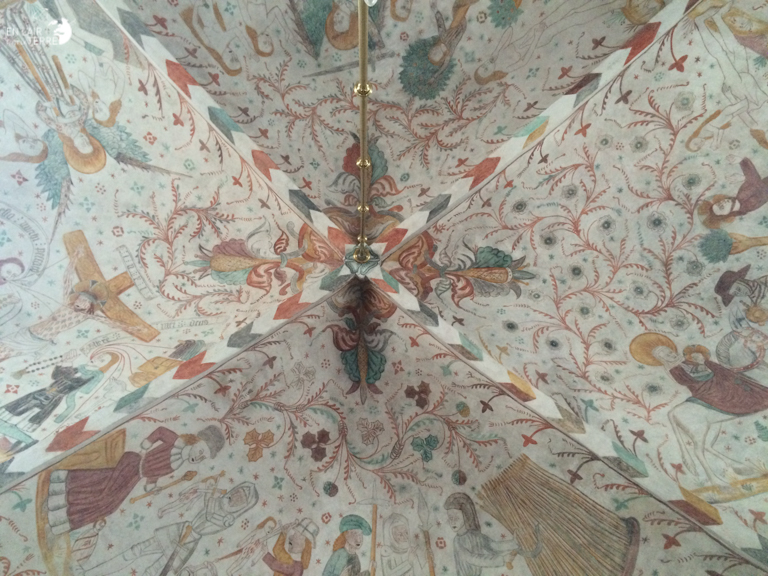 We also hiked to Mons Klint to go see the white limestone cliffs overlooking the gray pebble beaches. We parked so at the lighthouse, well after the geocenter for not paying the parking lot and go back on foot. Nicolas carries his paragliding in case there is a small place for take off and soaring along the cliffs. Unfortunately, the path that runs along the cliff's sheltered by thick forest that you cannot even see the sea. He therefore expected to descend a staircase to reach the beach 100 meters further down to contemplate the impressive cliff.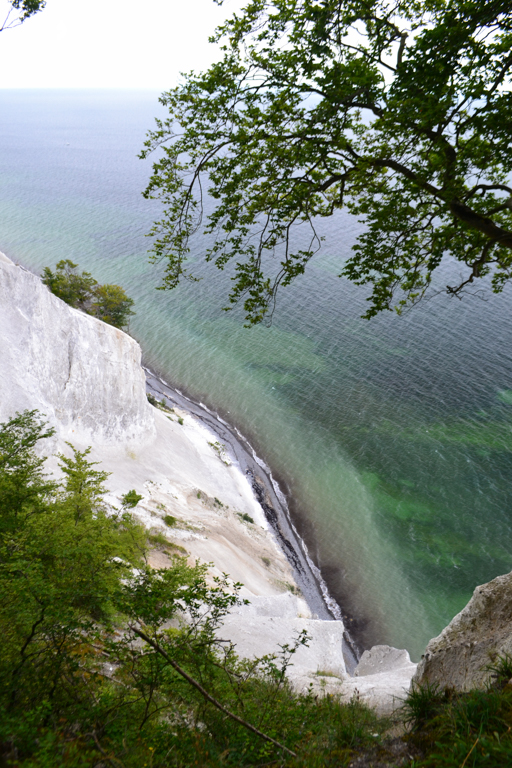 We descend 497 markets to arrive on the beach. The cliffs are not very high: 128 m above the level of the sea, but they are still impressive. The tide is high keeps us to the back of the ride along the sea. So again the same way.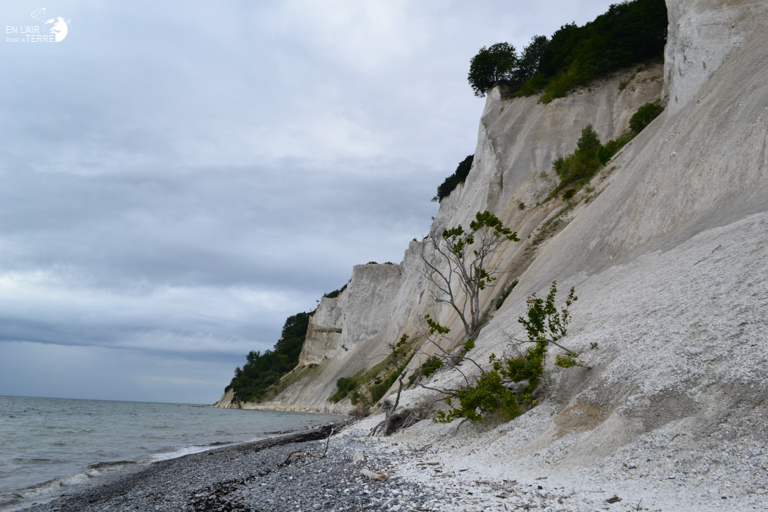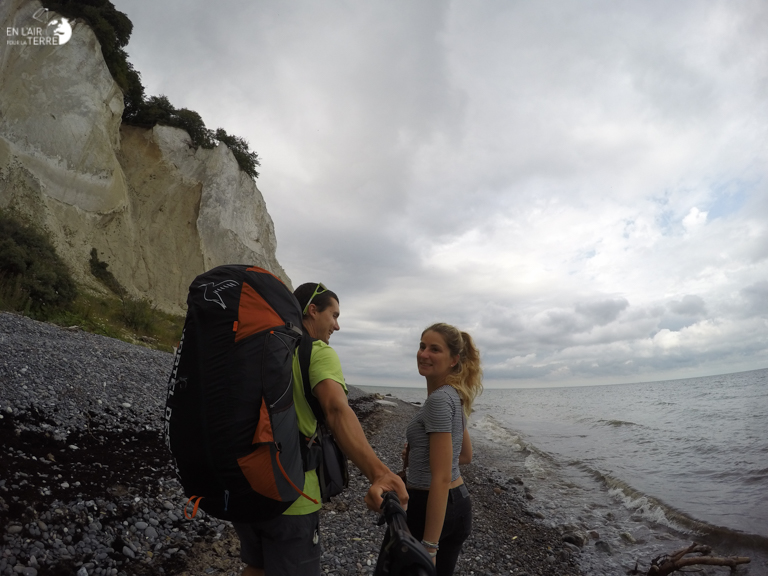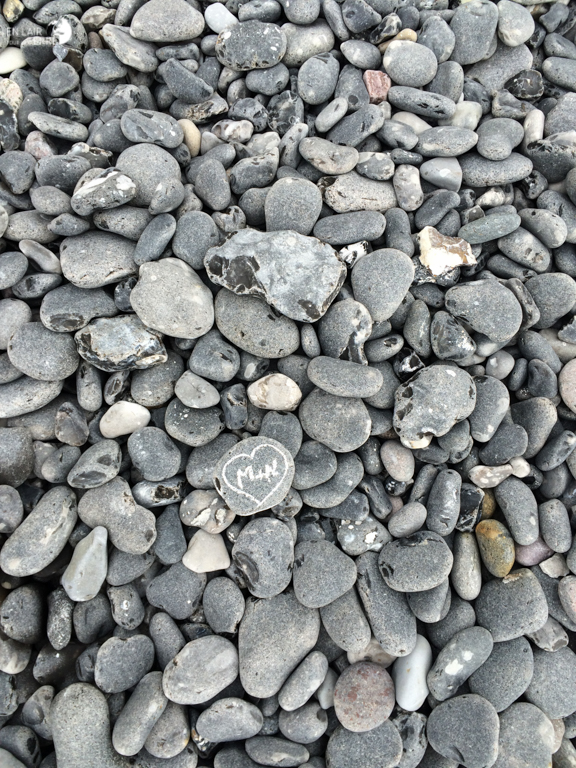 Nicolas who always want to go out his paraglider to dug up on paragliding earth a great site of soaring on the beach. Go there so to see how it is. And the great surprise, the place is desert is splendid. We decided to spend the night here to enjoy the beautiful view on the sea.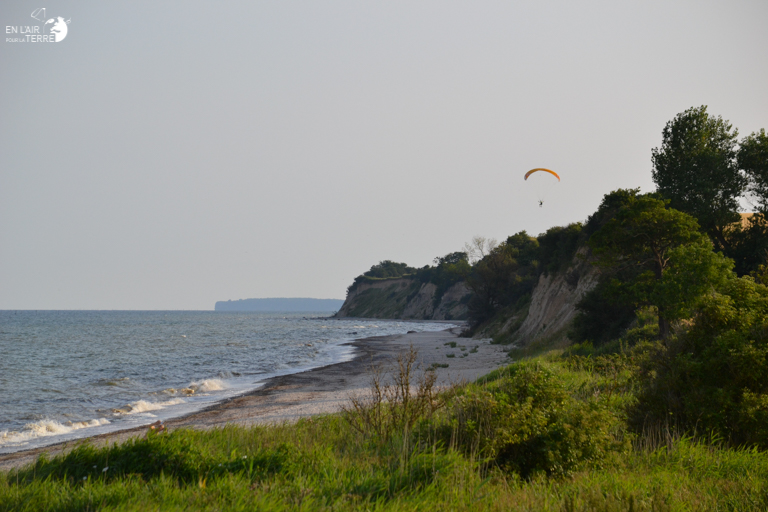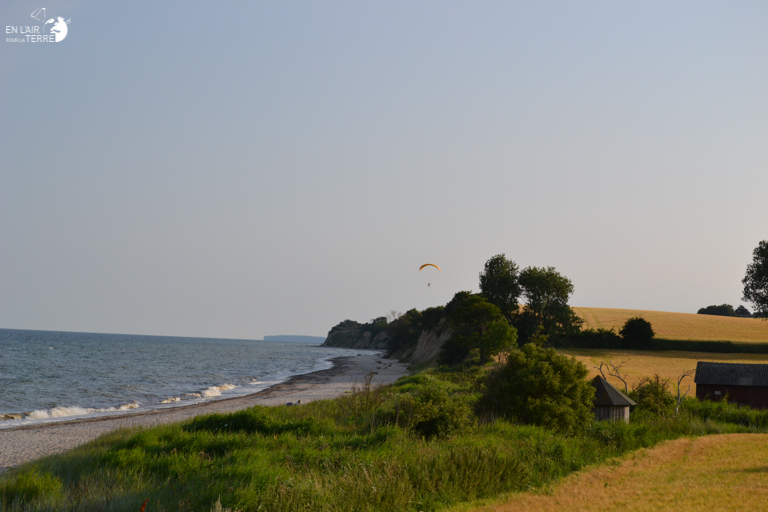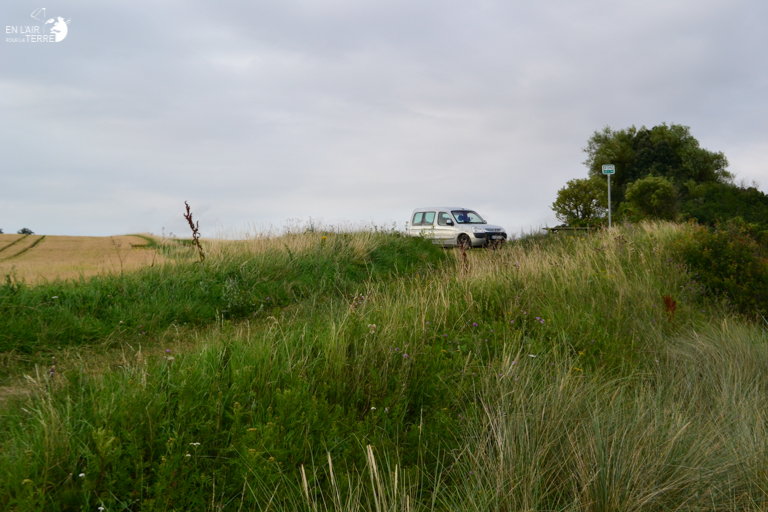 The next morning a man walking his dog on the beach and looking at us with a look not very happy. We think that he will come we scold to get here overnight. In fact he approaches us and starts to talk to US in french, is a farmer who lives next door and who had apparently very want to chat with strangers. He's really sweet and we says he a lot of cycling and will do a tour in the Alps and France next spring. Once gone it is two ladies who walk their dogs coming to talk with us. We stay a little stupid because we thought cars sleeping towards the houses to scare residents but finally not until ca, Swedes like to visit.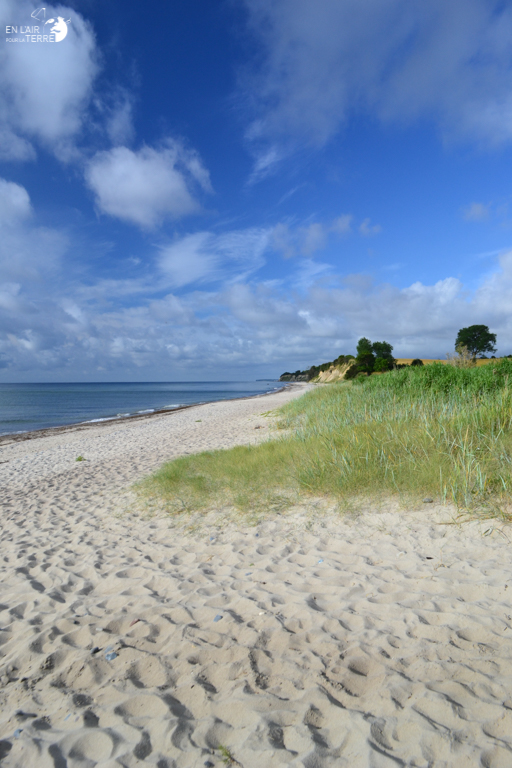 View of the morning on the beach.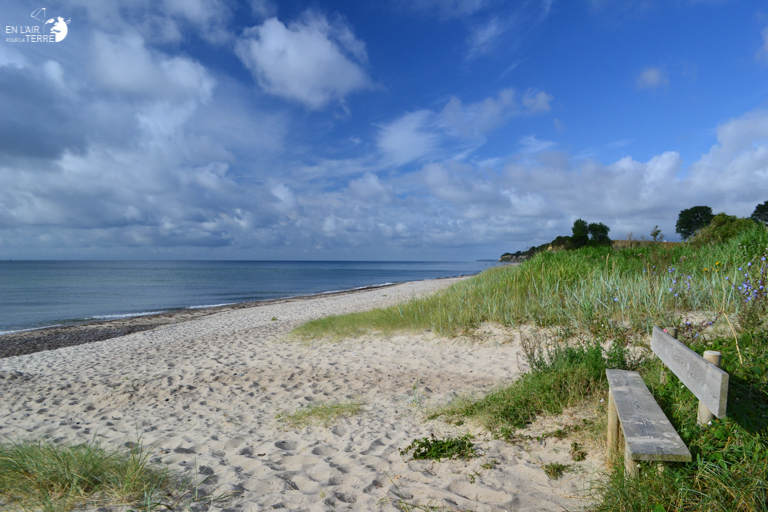 USEFUL INFORMATION
Where to sleep in Mon?
We slept in front of the beach on South of the island of Mon next to a table of picnic, at the end of a road in gravel, facing the sea.
GPS coordinates: 54.938636, 12.283146