Today is my birthday so it's me who decides :). What I would like as a gift for my birthday is to see wild reindeer. It therefore starts looking for these animals in the
National Park of Rondan
e. 
The tourist office told us a hike that will normally allow us to see reindeer but they still warn us that it is not easy and need us a good pair of binoculars to see them, that we do not have. This is not serious on hand anyway for this hike.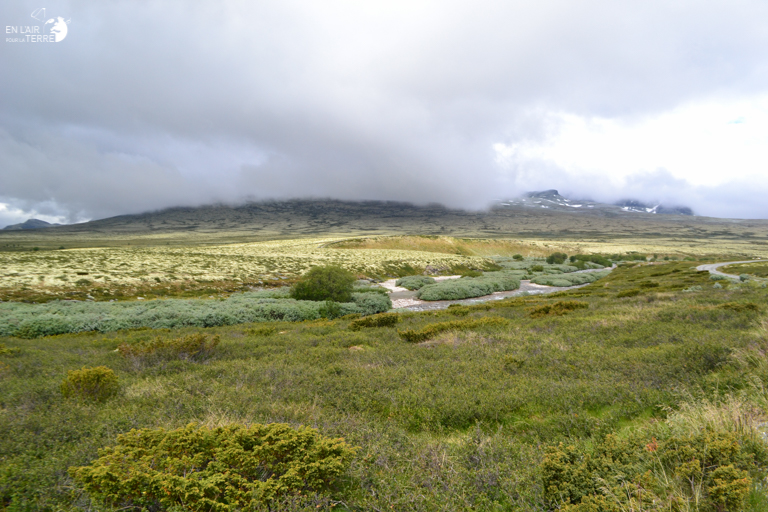 At the entrance to the park there are already many Norwegian cars parked and is said that it is a bad sign because with all this world animals prefer to hide. It still borrows the trail and follow the red T. Once arrived at
the Lake, there are far too many people on the trail so it was decided to change route and explore the surrounding mountains closer patches of snow, appropriate or can be be laid the reindeer.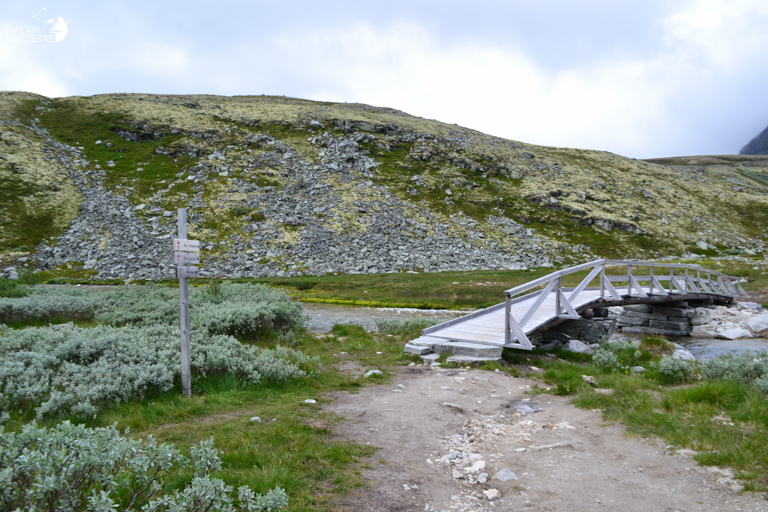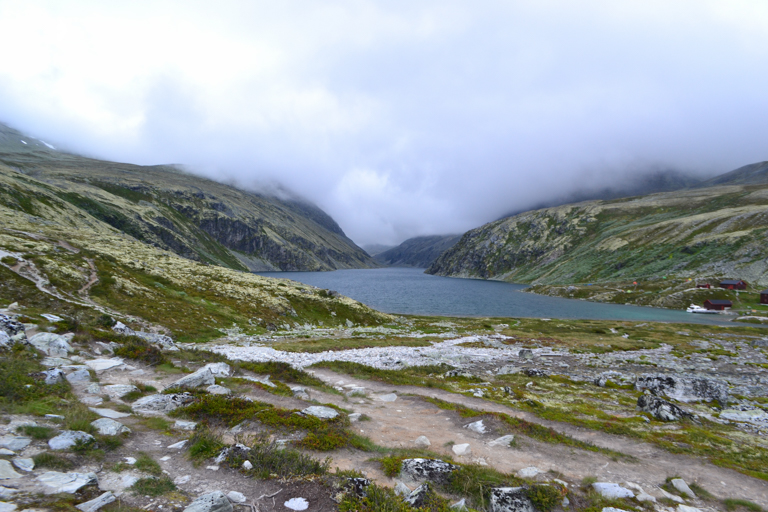 We walk many but no animal on the horizon. Under our feet, there are large white mushrooms that are similar to foam and are very soft. It is really great to walk on this floor that bounced under our feet.
Even if we have not seen of wild reindeer, this hike has allowed us to discover the tundra and other animals view the tundra and its all-white birds. We have not seen nor artic fox (Arctic Fox) but only of sheep. Despite the fact that we are in July, and that the snow had partially melted, it is very cold here, so we get to the car quickly.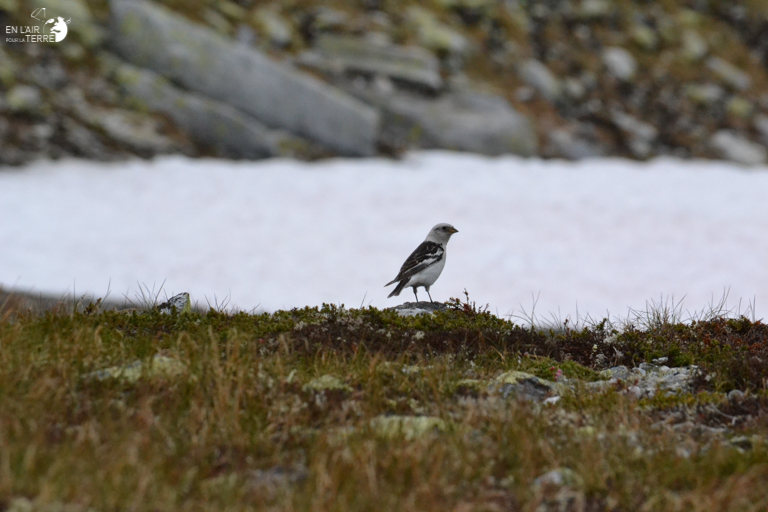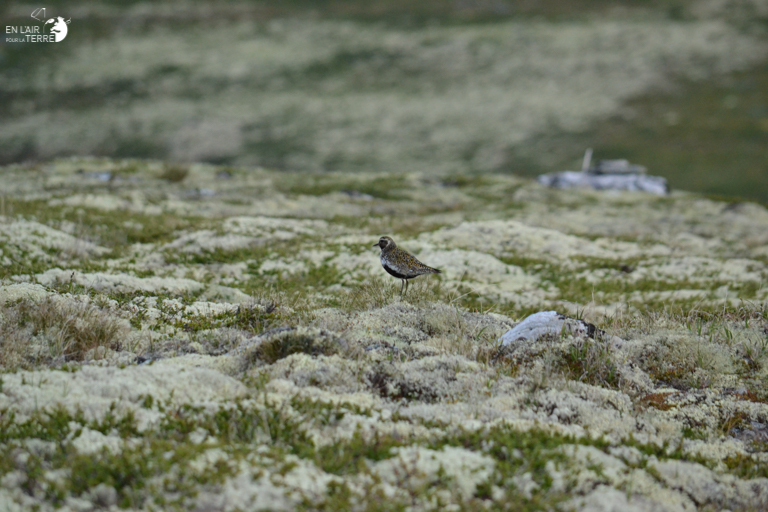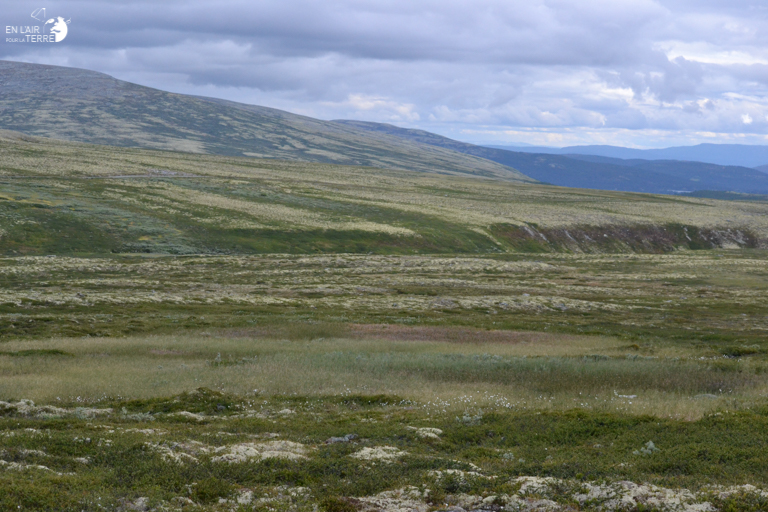 In the evening, as is my birthday is a small dinner party on a picnic with products area cool and ice. But no birthday cake because it was not found. Pity I don't soufflerais not my candles this year.
We take the road to find a corner to sleep and that is what I see on the side of the road? A moose (elan)! A moose of anniversary! We are too happy, this makes our day moose.