The discovery of the island of Mando in Tracktobus
This morning you wake up and as usual out our table and our chairs for taking breakfast beside the car. However we note that passers-by are watching us very strangely and insistently. There are even cars that come to Park to observe us. It is as if from nothing was and we finish eating. Eventually this ' is that we learn that we have committed an offence under Danish law. Indeed, if it is allowed to Park motorhomes areas for a night, it is strictly forbidden out of things in his vehicle to install on the public highway, short we know for next time. To visit the island of Mandø, it chooses not to take the Partner because to go on this peninsula it should ride on a road that becomes covered and view at the discretion of the tides and was afraid of too much damage. We prefer to use a single means of transport: the Mandobussen * which is a bus pulled by a tractor. * round-trip price: 7.50 euros per person. Knowing that the go is at 10: 00 or 11: 00 and return to 2 pm.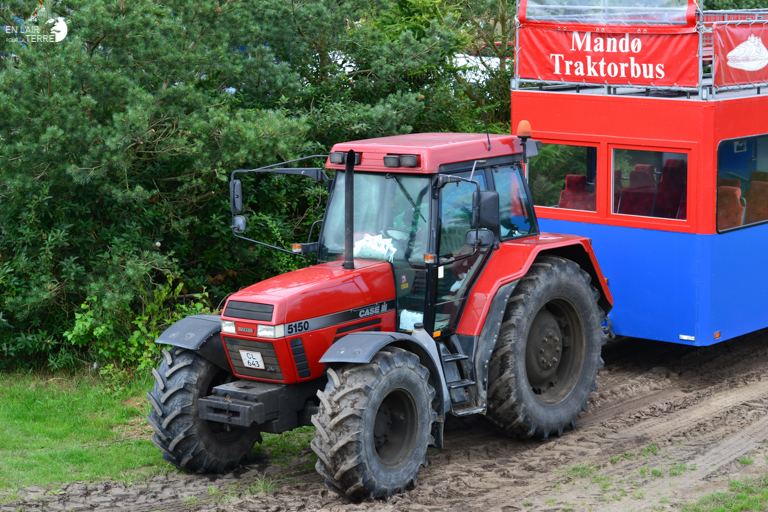 This means of transport can cross the road still wet and salted by the tide without fear of remain trapped by the rising waters. Indeed it is noticeable to arriving at Mando that the tractor is the means of transport of all the inhabitants of the island.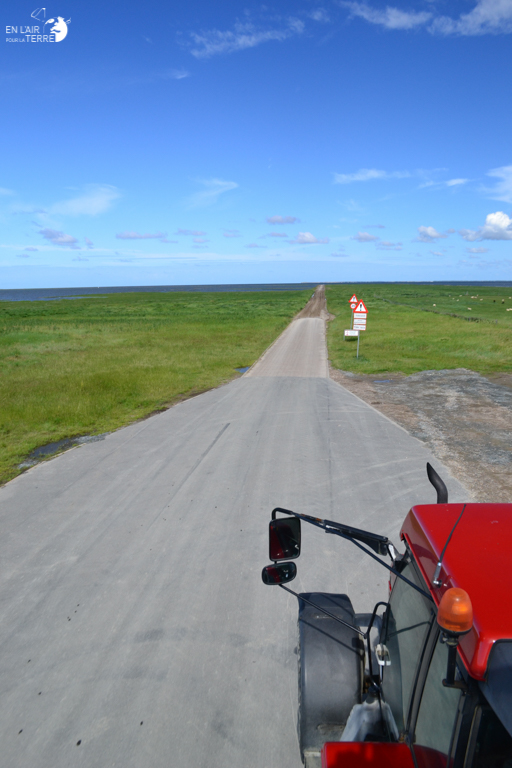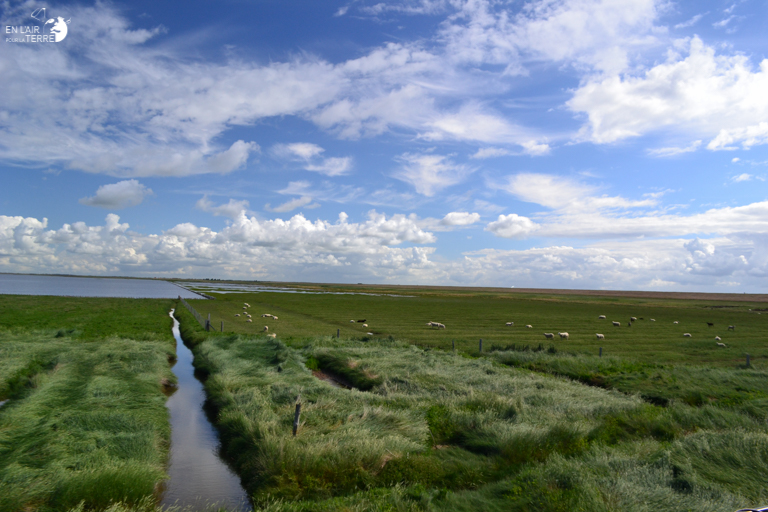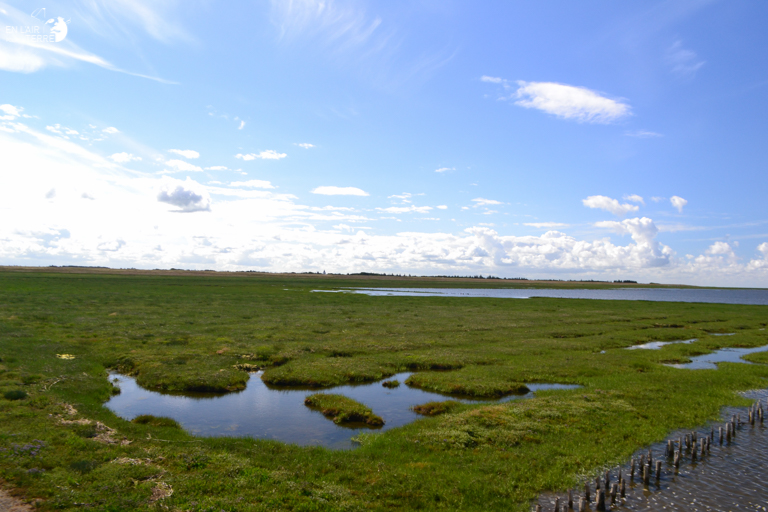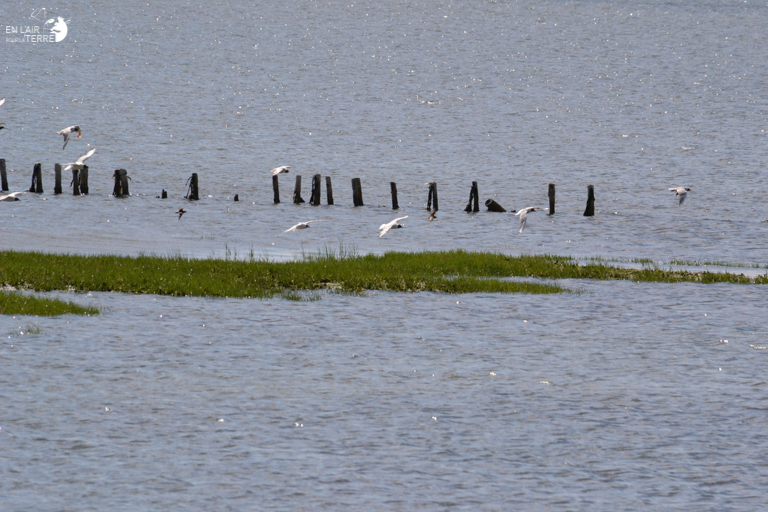 Once on the island is involved in its discovery. On the other side of the sand dunes surrounding the village there is the sea that withdrew large meadows and the sea that retreated slowly leaves last it immense beaches sands where Danes, having shod their boots go for shellfish or oysters.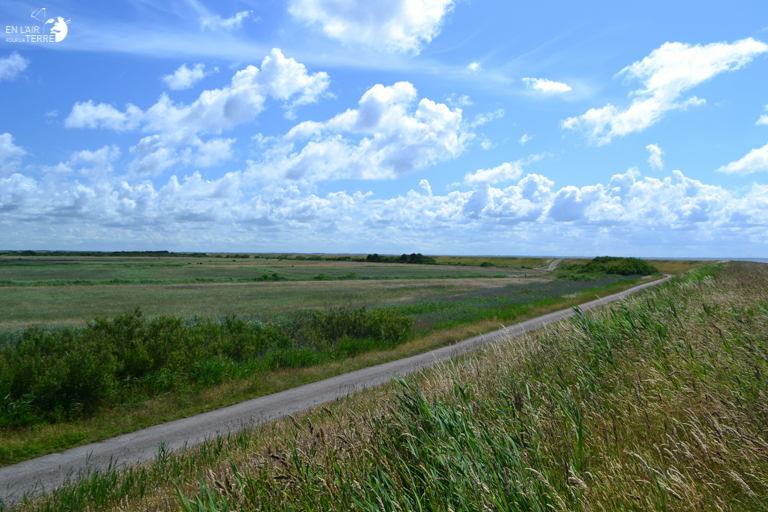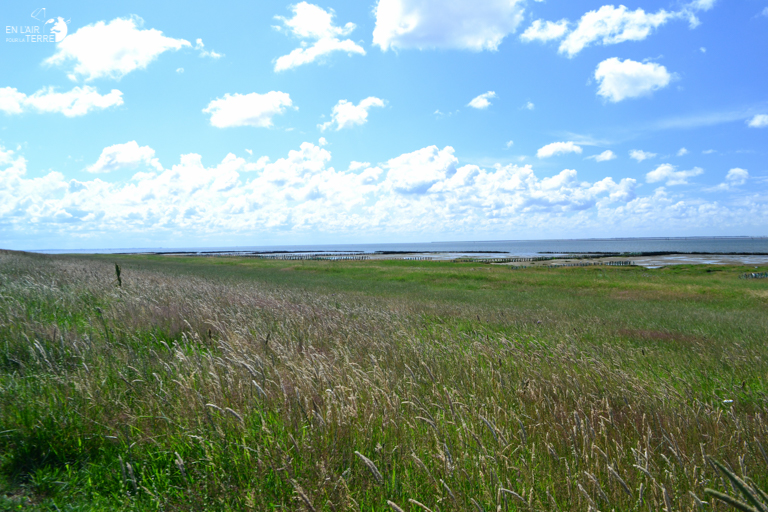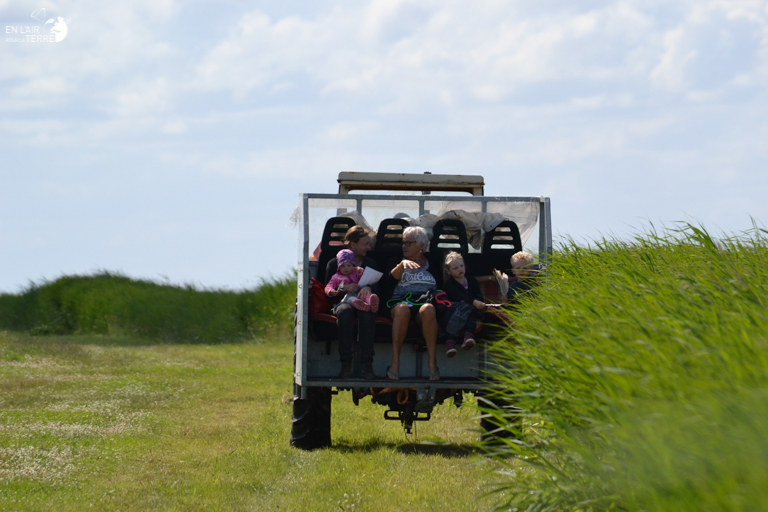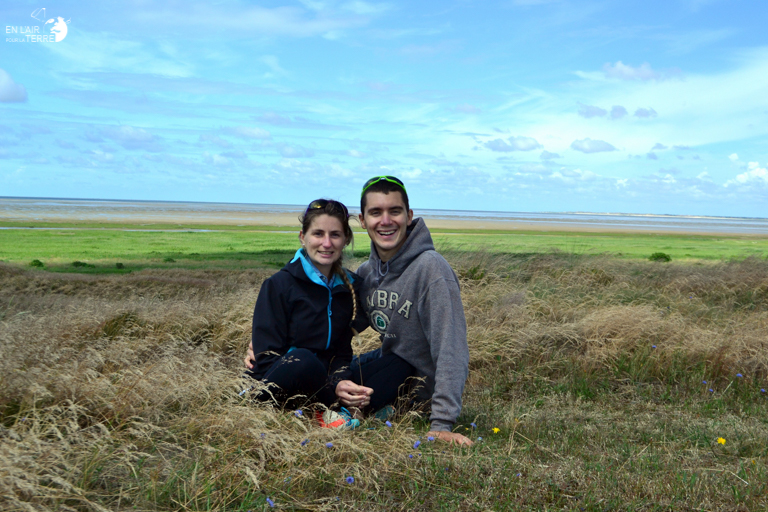 The other side of the dunes, there is a small village with about forty inhabitants. Here there is only a small supermarket, a restaurant, a church dating from 1727, an old mill and a lot of sheep.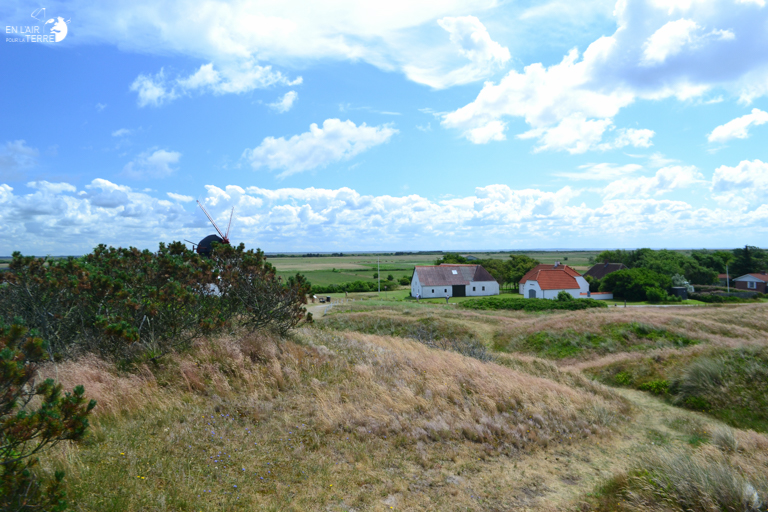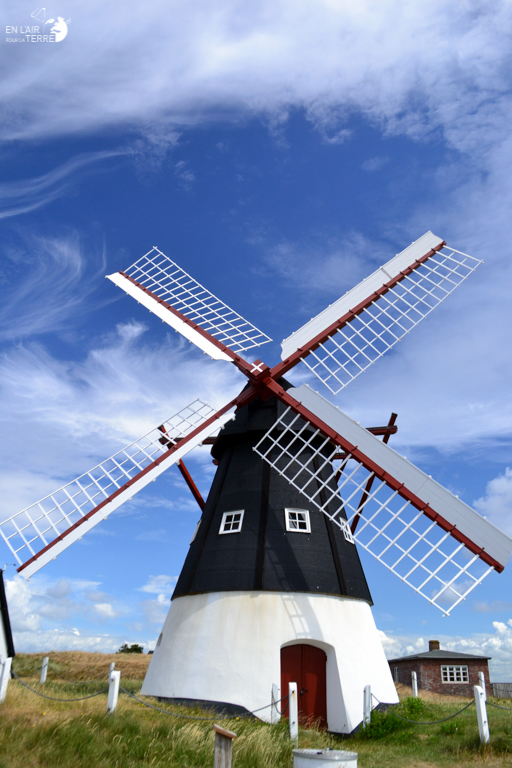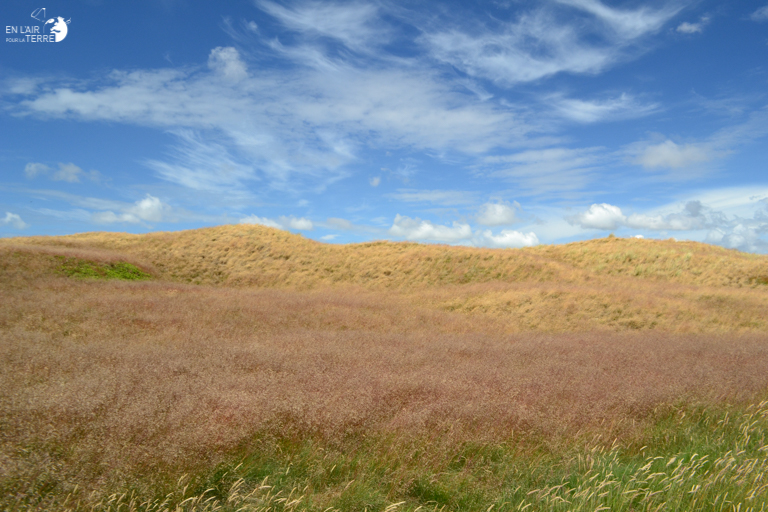 More North Island, houses away and it falls on major fields filled with sheep. It's amazing how beautiful it is. There is also a huge Hare (and when I say that I'm not kidding) that crosses just ahead of us. It is not very wild air.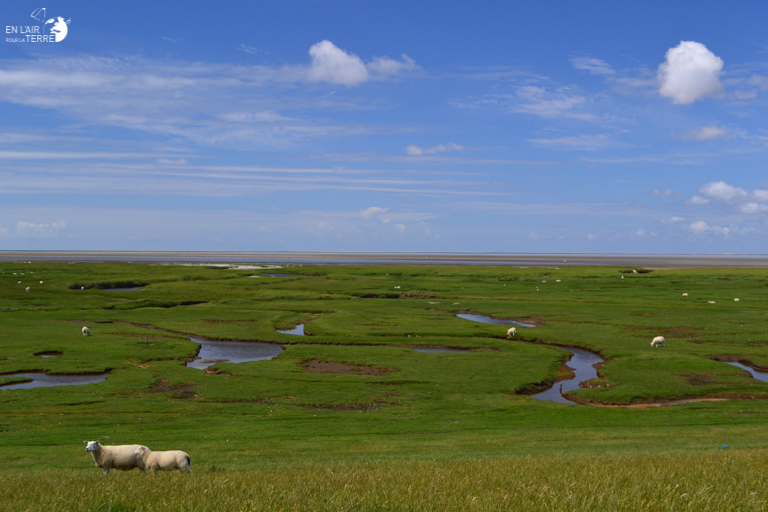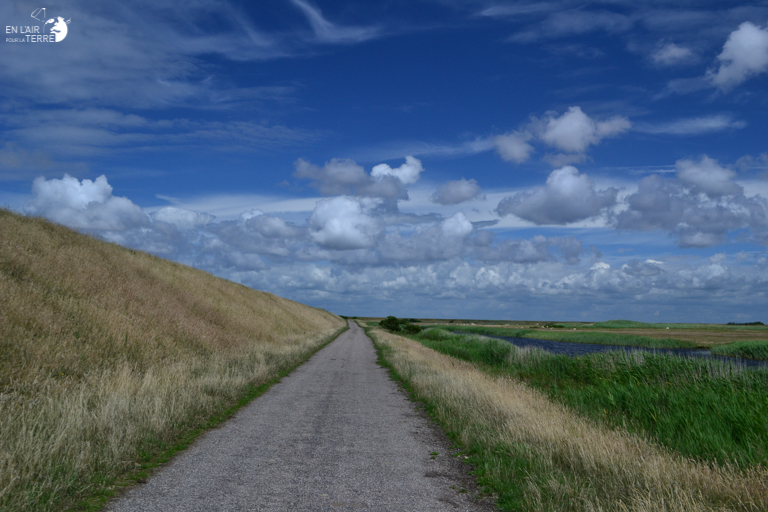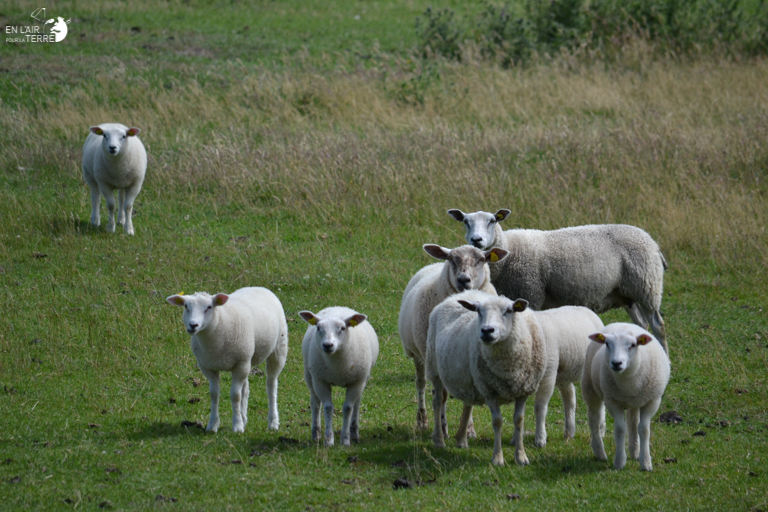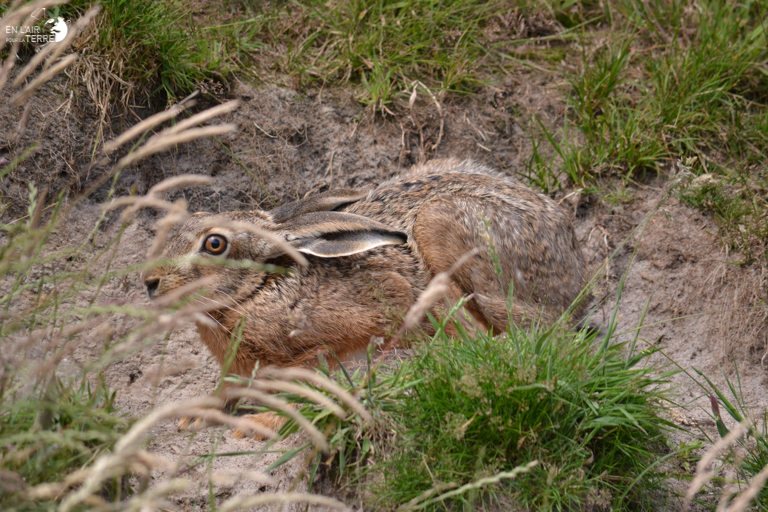 Back in the car it starts to visit the city of Ribe and its church. But mostly it returns on the parking lot where it has stayed for see if there is no lost there a plastic piece that holds the passenger window closed. Finally do not found so we're pursuing our road trip with a small hole in the window and a crack in the windshield. I wonder what will happen to the car at the top of the Norway.